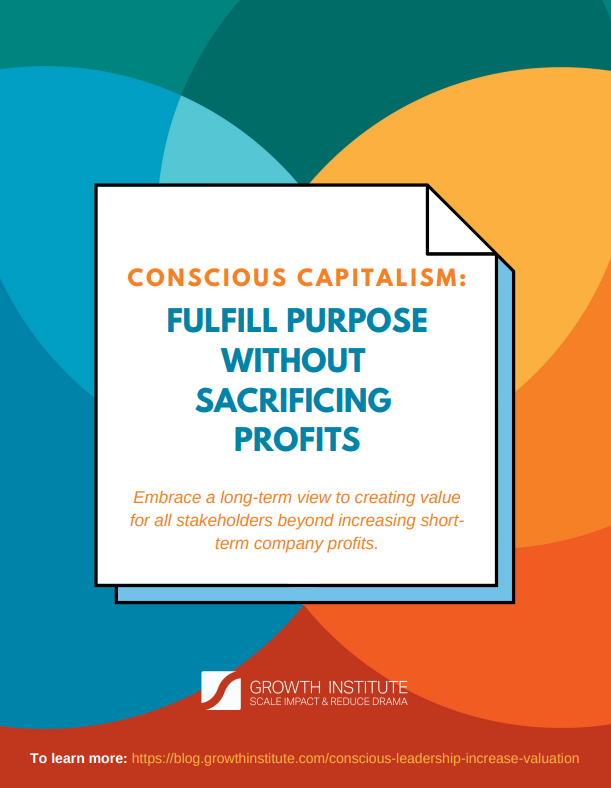 100% FREE Infographic:
Discover the 4 Tenets of Conscious Capitalism
Conscious Capitalism is all about fulfilling purpose without sacrificing profits:
This is harder today than it has ever been - but even more powerful!
Conscious Capitalism is a business philosophy that embraces a long-term view to creating value for all stakeholders that goes beyond increasing short-term company profits.
This infographic brings the power of this philosophy to life!

What you'll learn inside:

What the data says about how Conscious Capitalist companies stand apart

The 4 tenets that make up a Conscious Capitalist company

How to go more deeply into building a company that truly lives its core values from the top, down and the inside, out
Go beyond increasing short-term company profits and discover the long-term gains that come with running your business the conscious way. See for yourself by grabbing this free tool.
Learn More by Downloading the Free Infographic Now