Webinar On Demand Version Now Available
Using Conscious Capitalism to Survive the Great Resignation:
4 ways conscious business leaders retain top talent, grow a loyal customer base and keep scaling
Calling all CEOs, entrepreneurs, and leaders - join us for this brand new 100% free training all about a new way to think about business:
What this training is all about:
Workers in the US and around the world are leaving their jobs in record numbers -- Most of them aren't really quitting… they're upgrading.
Employees are aiming higher and asking for purpose -- and business leaders need to respond. Not just for employees' sake but for their own longevity.
In this webinar, I'll share:
Why it's best to not put "profit first" and what it really takes to set your business up for growth and sustainability
How conscious businesses manage difficult choices, like restructuring -- while maintaining employee goodwill
Strategic thinking is important, but here's an even more essential skill every business leader needs to attract and keep talent in 2022 and beyond
Forget employee 'engagement surveys'. Find out what conscious businesses do instead to create a positive organizational culture
Surprise guest speaker from the Conscious Capitalism community!
PLUS: A Live Q&A with Alexander & Daniel
Speakers
What Leaders Are Saying About Conscious Capitalism:
What started me on my journey into the movement of conscious capitalism was…seeing transformation in people's lives. So whether it was, working on mission trips at my church or mentoring students, it got me to thinking -- how can I do more within my own spheres of influence, particularly in business to help people change their lives and change society? For me and for Grayson in particular, [Conscious Capitalism is about seeing] interdependencies between our business and our community.
If you're questioning whether you should become a Conscious Capitalist, talk to us and listen to other people's journeys. Everybody has a different story for how they got into the Conscious Capitalism movement. At Greyston we were kind of born into it. But others are searching for more. When they're searching for that long-term impact they can have on society … this is the place to go. There are so many leaders in so many industries addressing all kinds of social ills in a very effective creative way.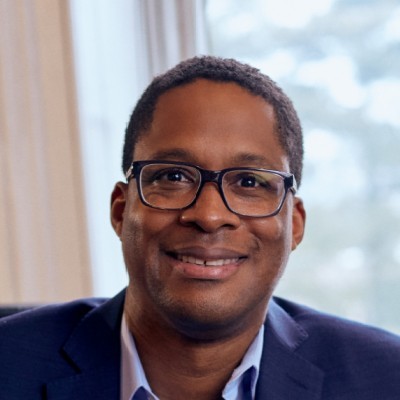 The idea behind L.A. Kitchen is to consciously show, every single day, that you can mix profit and purpose together and get tremendous results. We're trying to employ a disruptive business model. Los Angeles spends millions of dollars on senior meal contracts. But they get processed meals made by men and women getting low wages, and the profit leaves Los Angeles and never comes back. We're coming along saying, 'look at our model'. We'll buy local, we'll employ people at a good wage, we'll produce healthier meals from scratch, and the profit will never leave. We reinvest over and over.

We're one of the best examples of Conscious Capitalism not only in L.A., but anywhere in America. L.A. Kitchen…is a badass machine of love, butter, opportunity, fresh produce…and Conscious Capitalism.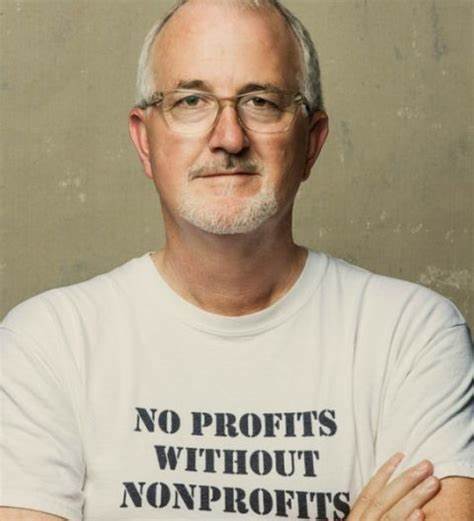 I found Conscious Capitalism when I joined a company to perform a turnaround in India. The company was a hardware manufacturer and systems integrator, and we needed to bring the company forward to be a cloud-based software solution company. The strategy would take about 10 years to accomplish, and if the employees were not on board we could fail. Most transformations do fail.

So culture was the first tenant that I really embraced. [You have to] think through how you're impacting not only your organization but their families and their communities. Fear is not a motivator. You get the best out of people in your organization with love and empathy and care. Our job as leaders is to find win-win situations, where shareholders understand the changes that you're making, so everybody can see the outcome you're working toward. The tenets of Conscious Capitalism gave me the language to communicate with stakeholders about what we were doing and how we were going to achieve it."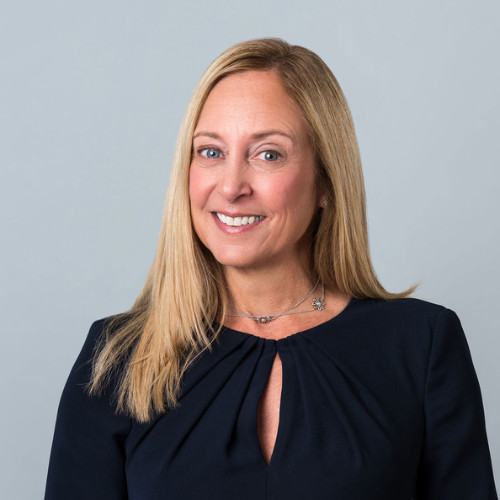 Alexander McCobin
Alexander McCobin is CEO of Conscious Capitalism, a non-profit organization that supports leaders in building and creating sustainable businesses by providing resources, consultants, and access to a network of like-minded peers.

Melanie Dulbecco
Alexander will interview Melanie Dulbecco, CEO of Torani, a value-driven food manufacturing company that has enjoyed consistent, double-digit annual growth over the past two decades. She serves on the Boards of Torani, social impact company Traditional Medicinals, and SHE-CAN.

Daniel Marcos
Daniel Marcos, Co-founder and CEO of Growth Institute, the leading online executive education company for C-level executives at fast-growing firms. He is a keynote speaker and a CEO Coach, with a mission to help 1 million entrepreneurs.
Instant access to the on-demand event!
100% free training
with the Conscious Capitalism leaders!