100% FREE Tool:
Conscious Capitalism: 98 "Better" KPIs - The Key to Stakeholder Integration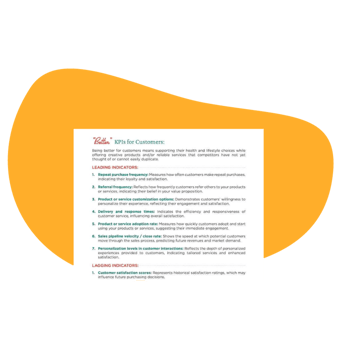 Leaders often can't find just the right corresponding key performance indicators (KPI). Here's the list of highly curated KPIs for each stakeholder, offering valuable insights into your business's performance and areas of improvement.
Get the complete list of 98 qualitative KPIs, covering all stakeholders, sorted into leading and lagging indicators.
Download this tool and bring it to your next strategic meeting with your team.
Supercharge organizational accountability by share this with your entire organization and encourage employees to participate in choosing the KPIs that they want to take part in.