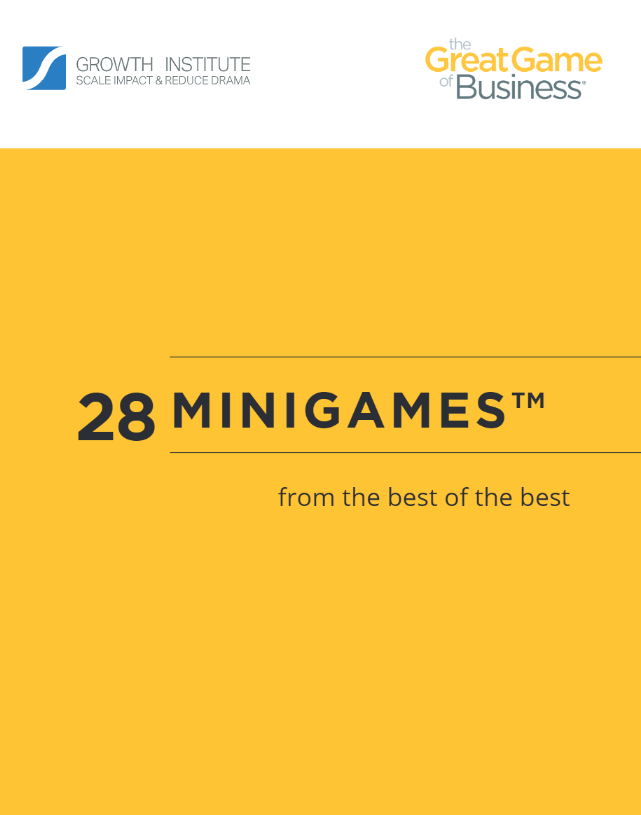 FREE eBook:
28 MiniGames™ + Printable Tool!
What's Inside?
What is a MiniGame? They are an integral function within The Great Game of Business® management system, designed to bring fun and engagement to the process of building teams of owners, who understand and dive into turning operational weaknesses into strengths!
This eBook is FULL of 28 of the best examples of MiniGames played by The Great Game of Business All-Stars.
AND it contains a MiniGames printable to help you design and run your own MiniGames.
Why play?
MiniGames are proven to:
Affect financial or operational change: Driving results through improved performance

Increase business literacy: Reinforce key components of business success such as goal setting, mutual responsibility, and performance management

Build teamwork: Rally employees (players) around a common goal in order to achieve a shared reward.

Develop a winning attitude: Create an environment where winners are recognized and rewarded for generating results.
Download and have some fun!
Download your Free eBook + Printable Tool