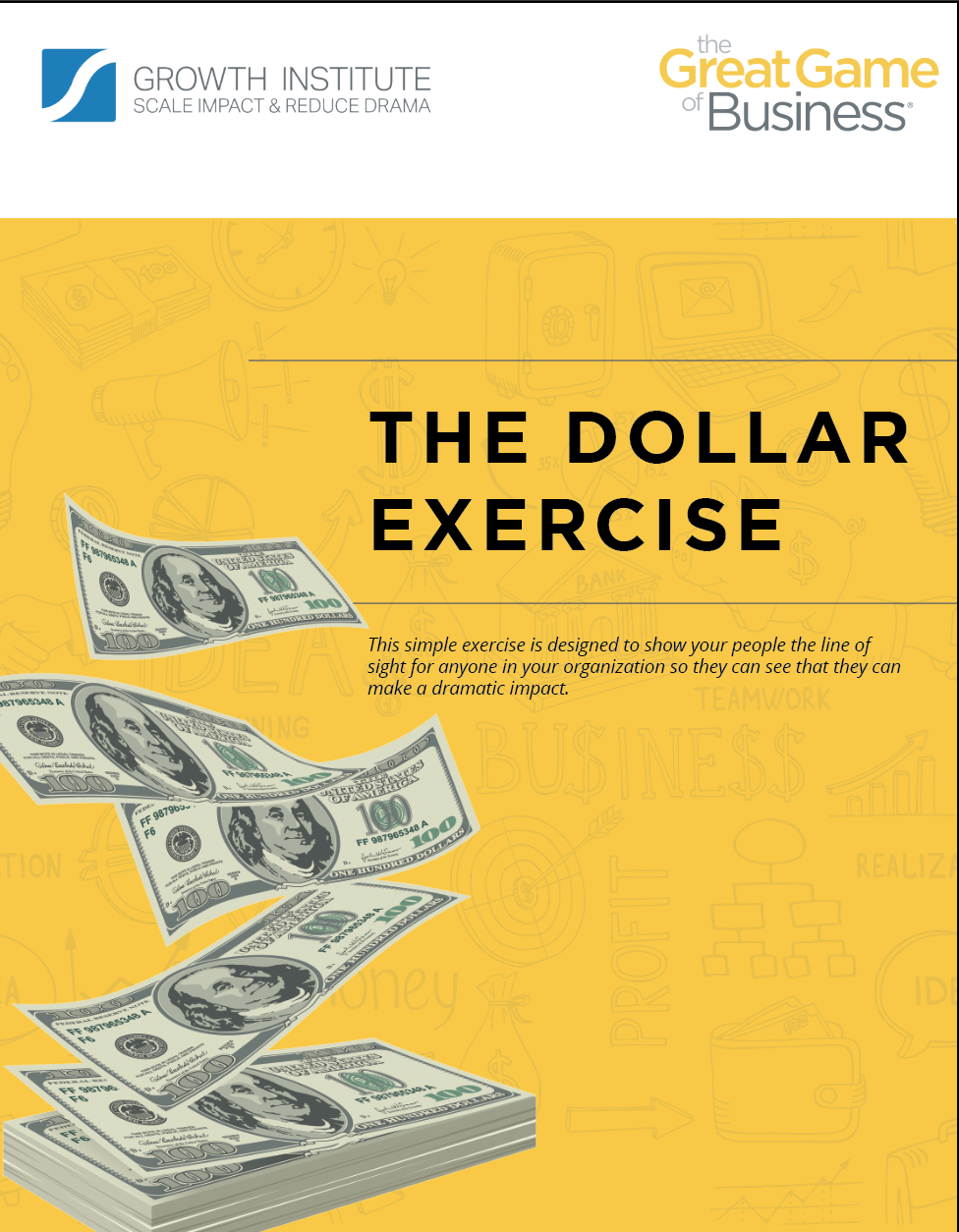 FREE Growth Tool:
The Dollar Exercise
What's Inside?
Ease Into Open Book Management (OBM) With The Dollar Exercise
What is Open Book Management (OBM)?
The Great Game of Business methodology takes the concept of open book management (OBM) - creating transparency by sharing financial information with employees - to another level and gamifies it, helping each person in your company to act like owners and play a real tangible role in everyone's success!
How does this tool help me?
Sketch out your own simplified income statement with this free growth tool.
This simple exercise is designed to help you clearly and simply illustrate to anyone in your organization show they fit into the financial picture - creating purpose and ownership in the outcomes for every member of your team.
Download and have some fun!
Download your Free Growth Tool