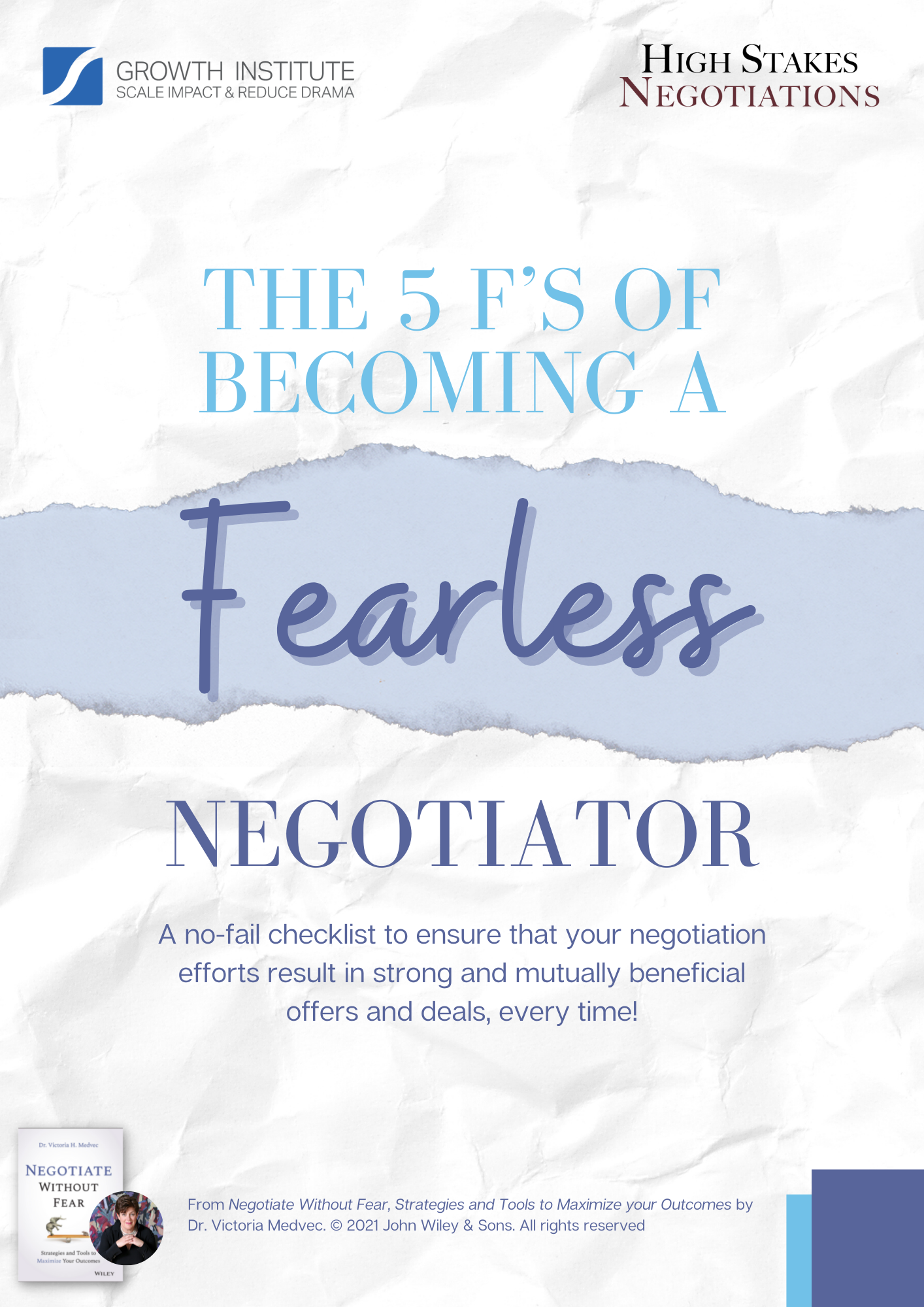 FREE Checklist:
The 5 F's of Becoming a Fearless Negotiator
Negotiating Is An Essential Business Skill
If you don't know how to maximize outcomes and strengthen relationships during high-level negotiations, you could miss out on millions.
This checklist is designed to prepare you and your team for your next negotiation exercises (anywhere across your business), and make sure you come out with a win-win!

What you'll learn inside:

How to eliminate your fear of the incoming negotiation

How to build your plan for the negotiation and work through ambitious goals

Science-based tactics you can use to achieve your goals and maintain a strong relationship with the other side

And more!
The 5 concepts in this checklist will ensure you're at your best when entering any negotiation conversation. Add it to your leadership toolkit today!

Download This Powerful FREE Tool Today