Get the tools your team needs to scale your business with confidence
MBD All Access provides your team with the thought leadership, training, tools, and support you need to scale up.
What can you expect with MBD All-Access?



Become an MBD All Access Member

and get Growth Institute's entire learning platform at your fingertips. But that's not all: you also get the clarity and tools to design a curriculum that's hyper-personalized to your business and

your team member's goals as a professional

.

This puts you in the driver's seat and gives you the freedom and confidence that your team has what they need to succeed.


Build a team of A-Players, 2x Your Revenue, and 10x Your Valuation with: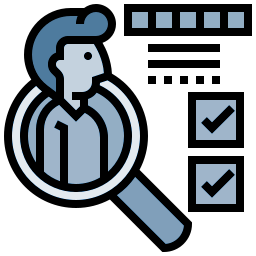 The tailored curriculum is driving improvement for People, Strategy, Execution & Cash insuring the business doesn't rely on the CEO.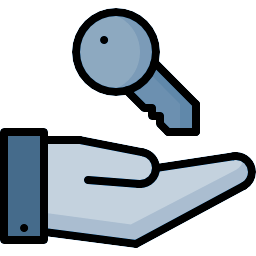 The most powerful attracting, retaining, and development tool with a team of "A" players you trust.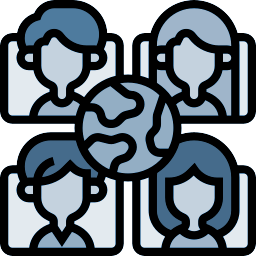 A global growth community of best-selling authors, business coaches, and leaders of scaleups provide support and guidance.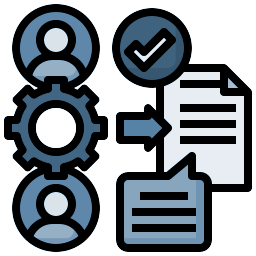 The RIGHT systems and processes that a build for you to implement so you can have seamless scaling and LESS drama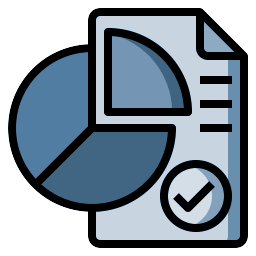 The tools and thought leadership that allows your team to identify and fix problems quickly to avoid losses.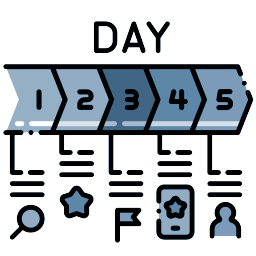 The cutting-edge tools and training that puts real-time ROI, deliberate practice, and results above everything else!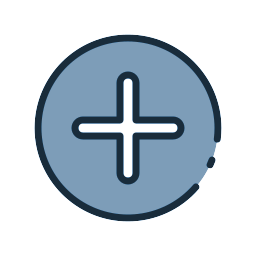 We Guarantee Your Results With The Hybrid Method of Learning
Our unique approach leaves nothing to chance. We will help you break through your "plateaus" so you can grow and scale, with less stress and less drama.
The 4-step integrated process

that allows you to turn practice into results in real-time with every program: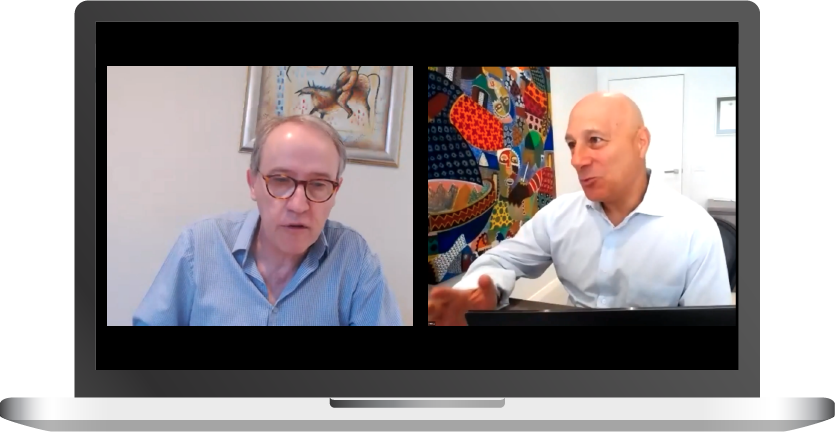 Direct Learning from top leaders
Get cutting-edge strategies from the thought leaders  –  not just a professional who teaches business theory. You get the
learning directly from top leaders like Verne Harnish, Denise Lee Yohn, Jack Stack, John Mullins, and many more.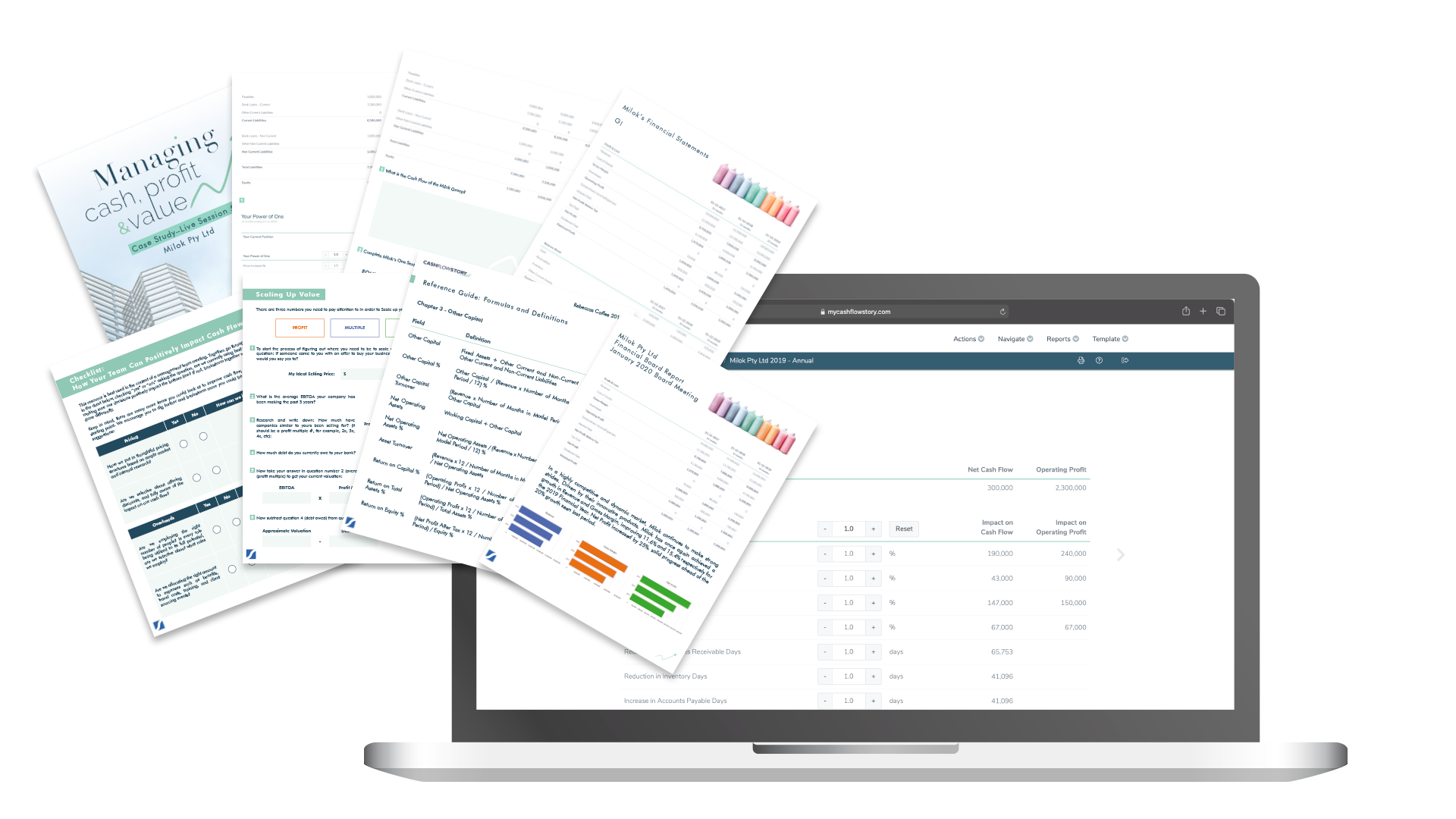 Build Your System Toolkit Step-by-Step
You will receive tools to speed along your implementation quickly and easily. These tools are your roadmap to give you direction and get on track, as well as to help your team stay on track  –  easily  – almost like a step-by-step blueprint. These tools will help drive action for the duration of our time working together.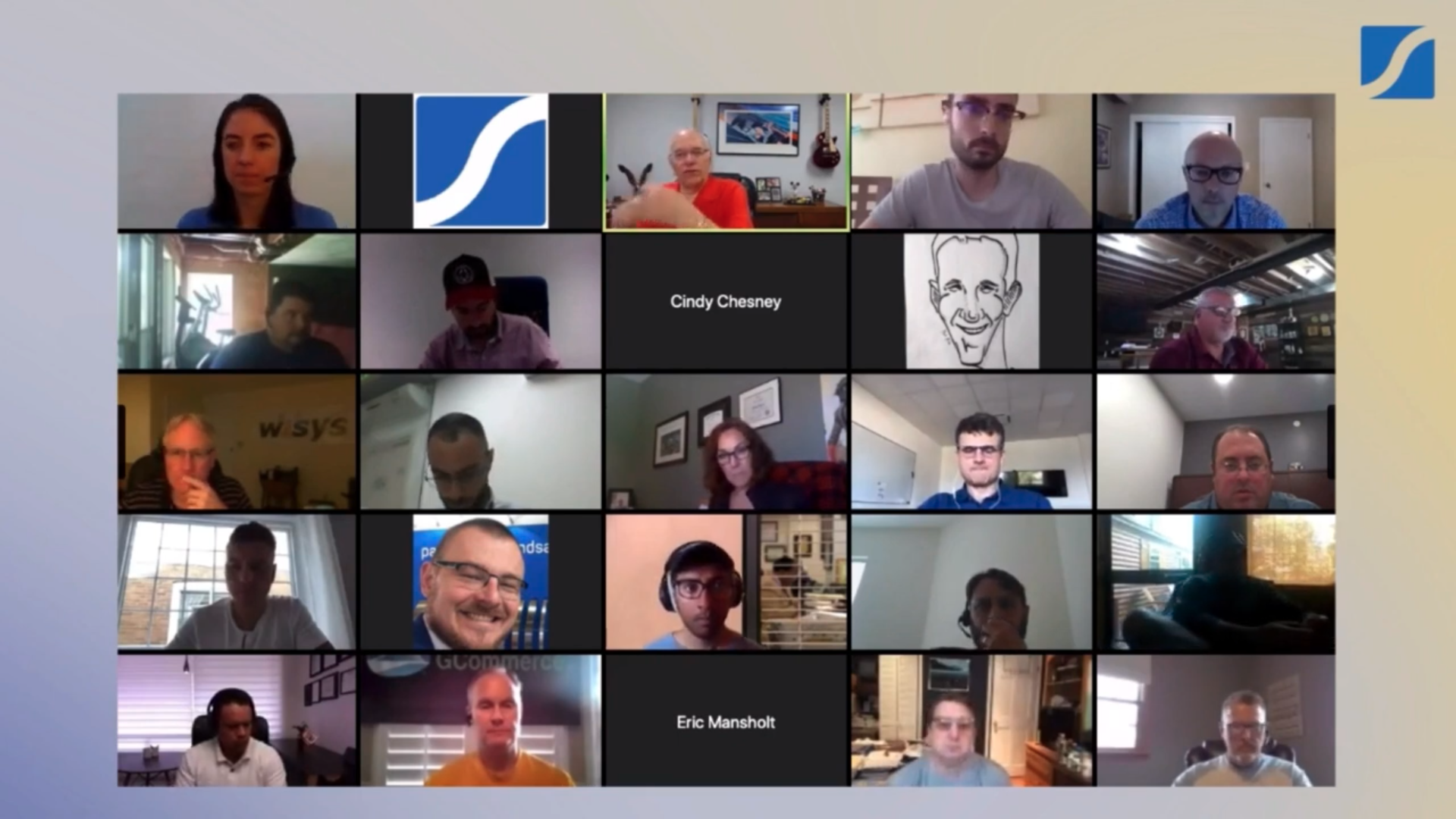 Weekly Live Group Coaching Sessions With Master Business Courses
With MBD All Access, you make a plan for exactly how to implement it. We don't leave you to plan on your own. You show up weekly for the group coaching sessions to get your specific questions answered and focus on the next steps for implementation. We'll show you what works so you don't fall back into bad habits.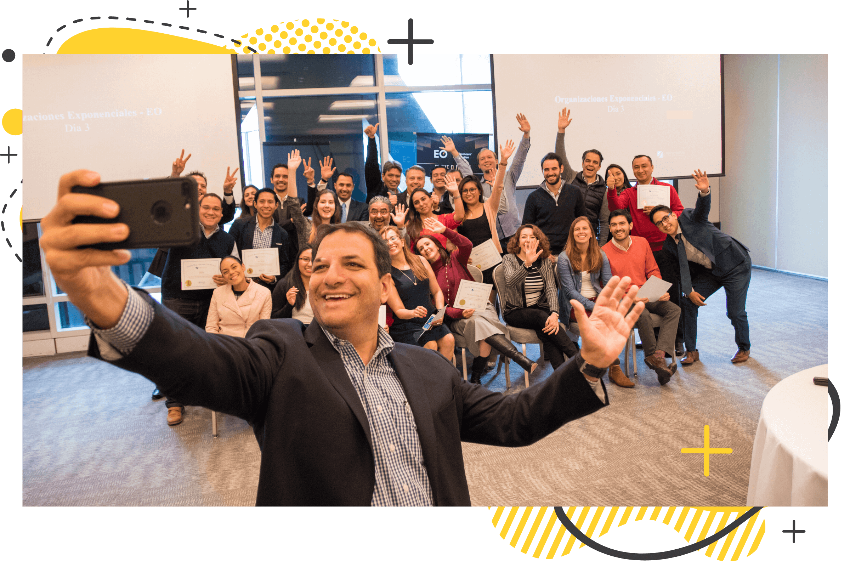 Community Networking & Peer Support
The community is built of other growth-minded leaders from companies around the world. You have the opportunity to connect and access a support system during the implementation process. The more you can collaborate with other like-minded peers at your level, with similar business problems, issues, and opportunities, the more accelerated your learning and action.
We use this same process, methodically, every single week 
– and it's how we've helped thousands of companies in 70+ countries. This process is powerful and why we can say we have implementation rates of around 70%.
Entrepreneurs and business leaders who work with us not only understand "how" to make the changes needed in their companies, they are enabled to finally "make" the changes, step-by-step, rapidly, without faltering or losing steam.
Here's What You Get As An MBD All Access Member
Accelerate Growth, Drive Implementation, Maximize Revenue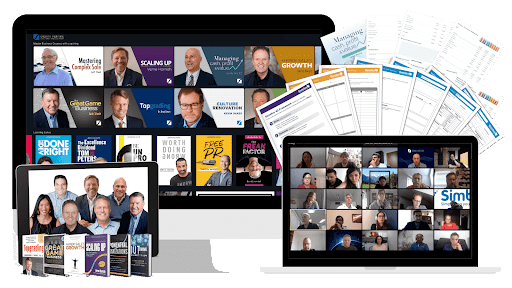 Team of Expert Thought Leaders & Coaches


Get mentored by the world's leading authorities and executives. Every expert delivers cutting-edge content direct from the experience of running their own successful companies.

Tools to Systematize:




Our proprietary systems help your team implement and run each department in your company like a well-oiled machine.
Measurement (Key Performance Indicators):
Get easy-to-use KPI tools to

measure and report

- so you know exactly where you stand with the financial health of your company at any moment.
Peer Support + Masterminding:




Accelerate your growth as you collaborate and implement with other like-minded peers at your level, the faster you accelerate your results. Share challenges, roadblocks, wins, and opportunities to boost your results.




Accountability:


Get on track, stay on track. Keep your team and leaders inspired, motivated, and charged. Reach your goals faster than you imagined.




Customization


(Optional) As an optional service, we are happy to tailor and customize the MBD All Access Program to YOUR company needs with our exclusive high-level guidance and support!

What are leaders saying about MBD All Access
Join MBD All Access And Start Scaling
This program comes with a 100% full money-back guarantee in the first 30 days. Your investment in the MBD All Access membership is just $6,000 for the first 90 Days. There is no long-term commitment and you can cancel at any time with a 60-day notice.


For your security, all orders are processed on a secured server.
Interested in a Single Seat?
Send us an email to learn@growthinstitute.com or book a FREE strategic call below for more information
WE REMOVE EVERY BIT OF RISK WITH OUR SCALE UP OR GO HOME 100% GUARANTEE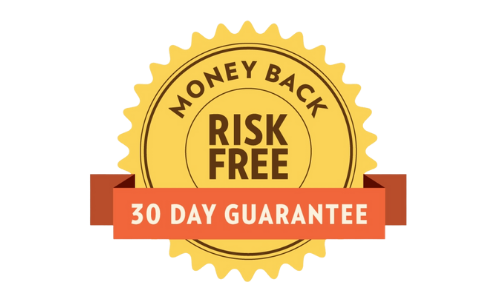 Get access to the entire program, go through everything, use it in your business, and if, at the end of going through the process for 30 days and 3 full live sessions, you decide it's not for you, let us know and we'll give you a full refund. No Questions Asked. So, why not simply give it a try and see for yourself how powerful this program can be for you, your team, and your business. You have the freedom to gain and nothing to lose.
Here's why we give this kind of guarantee:
You know that to succeed in anything in life you have to commit. To get your business to the next level everyone on your team also needs to commit. This is your chance to make a commitment that will create reverberating results for years to come.
If you truly want that next level, you will confidently take the steps you need to get there. We think you've got what it takes to get there. That's why we're offering this outstanding one-time coaching and implementation package to you.
Trust us when we say we will not let you go without anything to show. We want YOU to be our testimonial. So enroll now and get started going through Module One and you'll realize immediately you made a good investment.
Frequently Asked Questions


Can I try out some of your online courses before I buy them?
We'd be happy to give you a peek behind the curtain with a demo and access to some of our most popular course material, tools, and thought leaders. Book a call with us
here
and let's discuss what the most useful resources might be for your business.
What is your refund policy / money-back guarantee?
For members of The Edge:
You can cancel anytime. Please email support@growthinstitute.com for assistance with all cancellation requests.
For members of MBD or MBD All Access community:
There are no contracts involved and you can cancel at any time but remember that this program is structured for longer-term business and individual professional growth across your team. We recommend that you give this program at least 12 months to show results within your team and business (time for your team to take the right classes, move through their growth paths, and implement the changes).
That said, here are a few specifics:
To decrease your member limit at either level, you need to let Growth Institute know with at least 60 days' notice.
To cancel your MBD All Access Membership you must provide Growth Institute with at least 60 days' notice.
Growth Institute's refund policy can only be activated within the first 30 days after the membership start date.
How do I cancel if I need to?
How does the renewal process work?
Your membership will auto-renew each month, quarter, or year, depending on your agreed billing cycle.
You can cancel at any time.
Please email
support@growthinstitute.com
for assistance with all cancellation requests.
What is MBD All Access?
Check out more information here and if you have more specific questions about the program you can:
Email us at

support@growthinstitute.com

Call us at 1-800-975-5108
Chat with us LIVE right now by locating the chat icon on the lower right-hand corner of this screen
Where can I access the courses?
All Growth Institute content is housed in our learning management system, Dojo.
If you already have an account, you can log in here: https://dojo.growthinstitute.com
If you're looking for a peek behind the curtain before you join, let us help! We'd be happy to show you around the community with a demo and access to some of our most popular course material, tools, and thought leaders. Book a call with us
here
and let's discuss what the most useful resources might be for your business.
How much time does this take?
As a member of our community, you have access to a variety of courses:
Master Business Courses take roughly 3 hours a week for the duration of the course: 1 hour for watching the weekly video modules and 2 hours a week for coaching and implementing what you're learning alongside your team and classmates.
Learning Suites within The Edge community are between 20 and 60 minutes long.
What is the difference between a micro-training/Learning Suite and a master business course?
Master Business Courses are more in-depth learning experiences that include video learning, live coaching, growth tools, and implementation plans. They are typically between 7 and 12 weeks long (requiring roughly 3 hours per week)



Learning Suites/Micro-trainings are between 20 and 60 minutes long. All come with a learning guide and implementation tool and can be completed over a lunch break!
What is the difference between joining the Membership and enrolling in Master Business Courses separately?
When you join a course, you get access to that course's materials and resources only.
When you join a Growth Institute membership community, you're getting access to all courses PLUS specialized help designing growth paths for your company and key employees; exclusive access to coaches and thought leaders weekly and monthly; and so much more.
There is value in taking the right people taking the right course. That value is amplified when you give the right people unlimited access to take the right courses anytime to solve your biggest business problems as they arise!
How much does a membership cost?
We offer individual and team packages of The Edge and MBD All Access Program. Click on the link from the package that most interests you to see the details and get in touch with any specific questions:
The Edge:
MBD All Access:
I'm not really sure where to start... Are there any recommended courses?
Let us help you discover the best starting place for your unique business situation.
Book a call with us here and let's discuss what the most useful courses, resources, and tools might be for your business.
How does Implementation work?
With guided coaching, custom-developed tools, and your team at your side each course is designed specifically with implementation in mind. If you follow the course and do the work, you will see the change you want to see in your own performance and your business.