Topgrading® Master Business Course
3x your hiring success by finding A-Players the 1st time!
Use this simple process to attract, hire, coach, and retain exceptionally talented candidates in just 7 weeks with the newly revamped Topgrading Master Business Course
Companies Who've Built Their Dream Teams With Topgrading:







Better Candidates
Eliminate inefficiencies by reducing screening time and improving the quality of your talent pool
Great Hires
Get the secrets for identifying top-performing candidates who also fit your company culture
Superior Performance
Feel confident you'll see an ROI on your hiring investment.
When it comes to hiring you to need to find, attract, hire and retain great people.
This is why you need this effective framework that is proven to 3x your chances of finding your ideal A-Players every time.
Topgrading has been a trusted partner to CEOs and Human Resources executives for more than 40 years. The rules to finding, attracting, hiring, and retaining great people are evolving quickly, and it is hard to know if you're really getting the RIGHT people in the door.
This is why our Topgrading Master Business Course has gotten an upgrade!
Over the next 7 weeks, you will be taken through a high-level coaching, revision, and implementation process that will help you craft and deploy a process that guarantees you construct a Dream Team in 2023.
Ready to have a team full of A-players?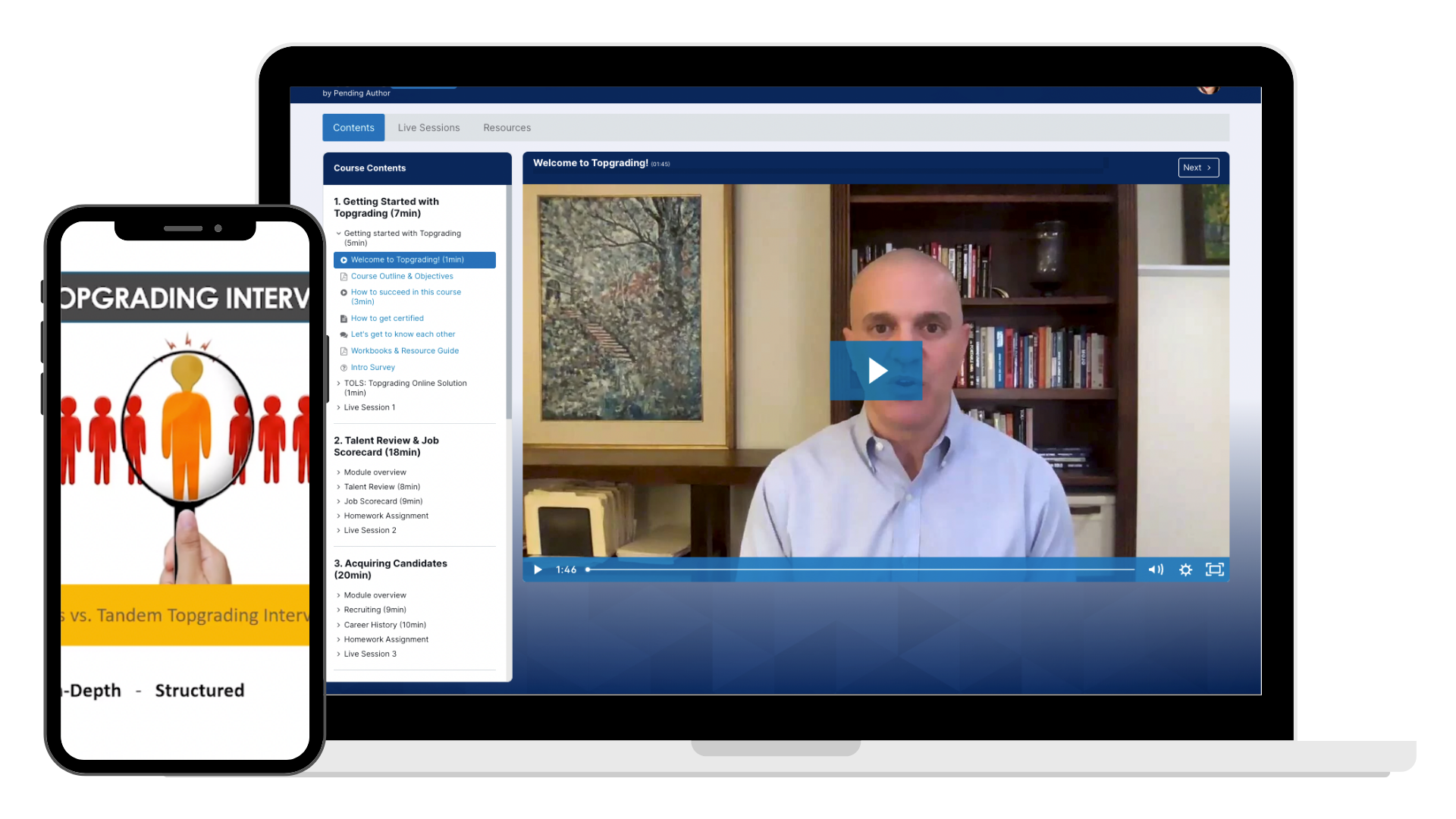 What You'll Accomplish In 7 Weeks Of The Topgrading Program
Imagine using a proven strategy that allows you to...

Find your ideal talent pool and fill roles with top performers that fit your company culture

Employ a silky smooth A-Z hiring process that guarantees you construct "A Dream Team" of A-players to elevate your organization

Set your new hires up for massive success with a bulletproof onboarding process

Build a positive and engaging work environment for your employees to thrive in

Quickly gain momentum by weeding out low performers and replace them with company altering A-players

BONUS: find the right compensation packages for your A-team with a brand new learning suite from Verne Harnish
Discover exactly what you need to do to unlock incredible growth by Topgrading your entire team!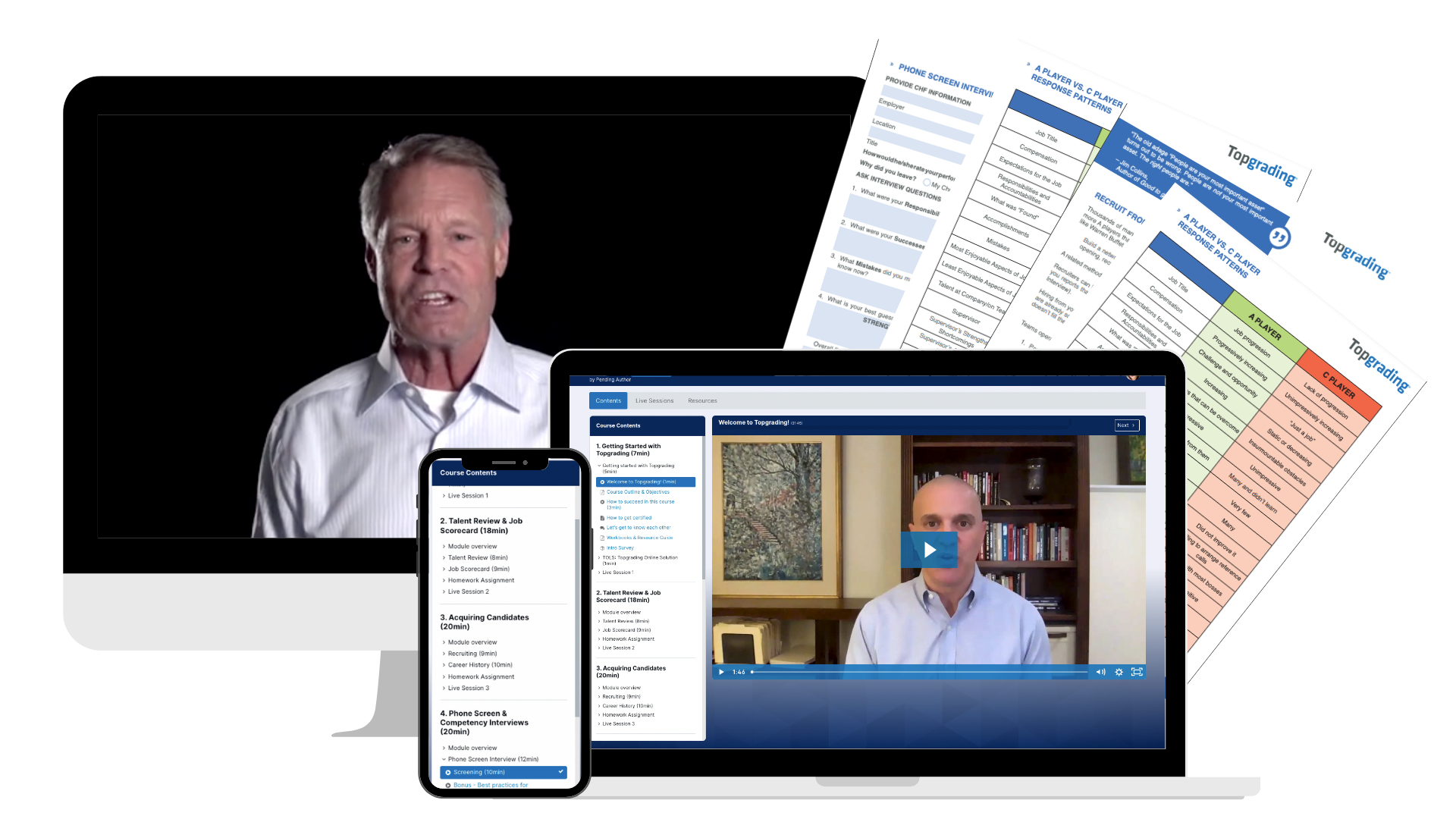 Testimonials
What leaders are saying about Topgrading?
We Guarantee Your Results With The Hybrid Method of Learning
Our unique approach leaves nothing to chance. We will help you break through your "plateaus" so you can grow and scale with less stress and less drama.
The 4-step integrated process that allows you to turn practice into results in real-time: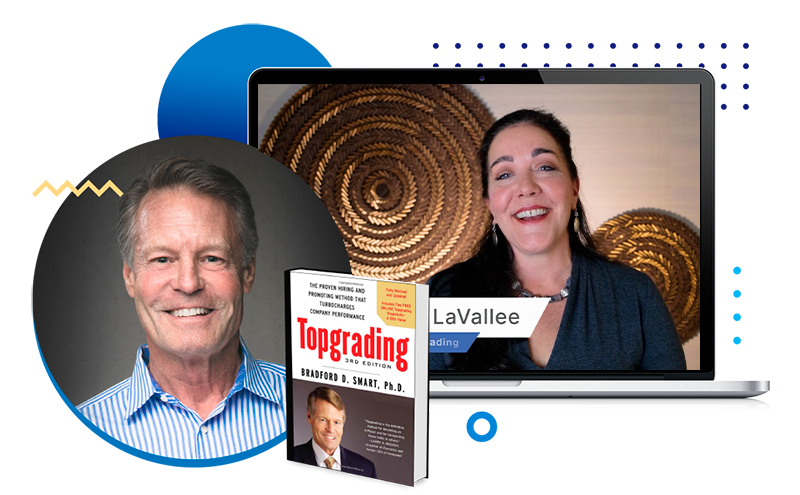 Direct Learning from Chris Mursau, Michelle LaVallee and Brad Smart
Get cutting-edge strategies from thought leaders  –  not just a professional who teaches business theory. You get the
learning directly from Chris

and avoid misinformation or a watered-down version.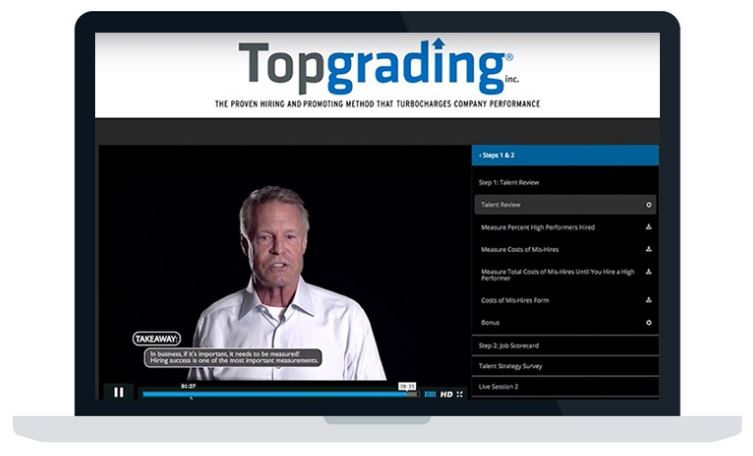 Build Your System Toolkit Step-by-Step
You will receive simple and practical tools to speed along your implementation process

. These tools are your roadmap to give you direction and get on track, as well as to help your team stay on track  –  easily  – almost like a step-by-step blueprint. These tools will help drive action for the duration of our time working together.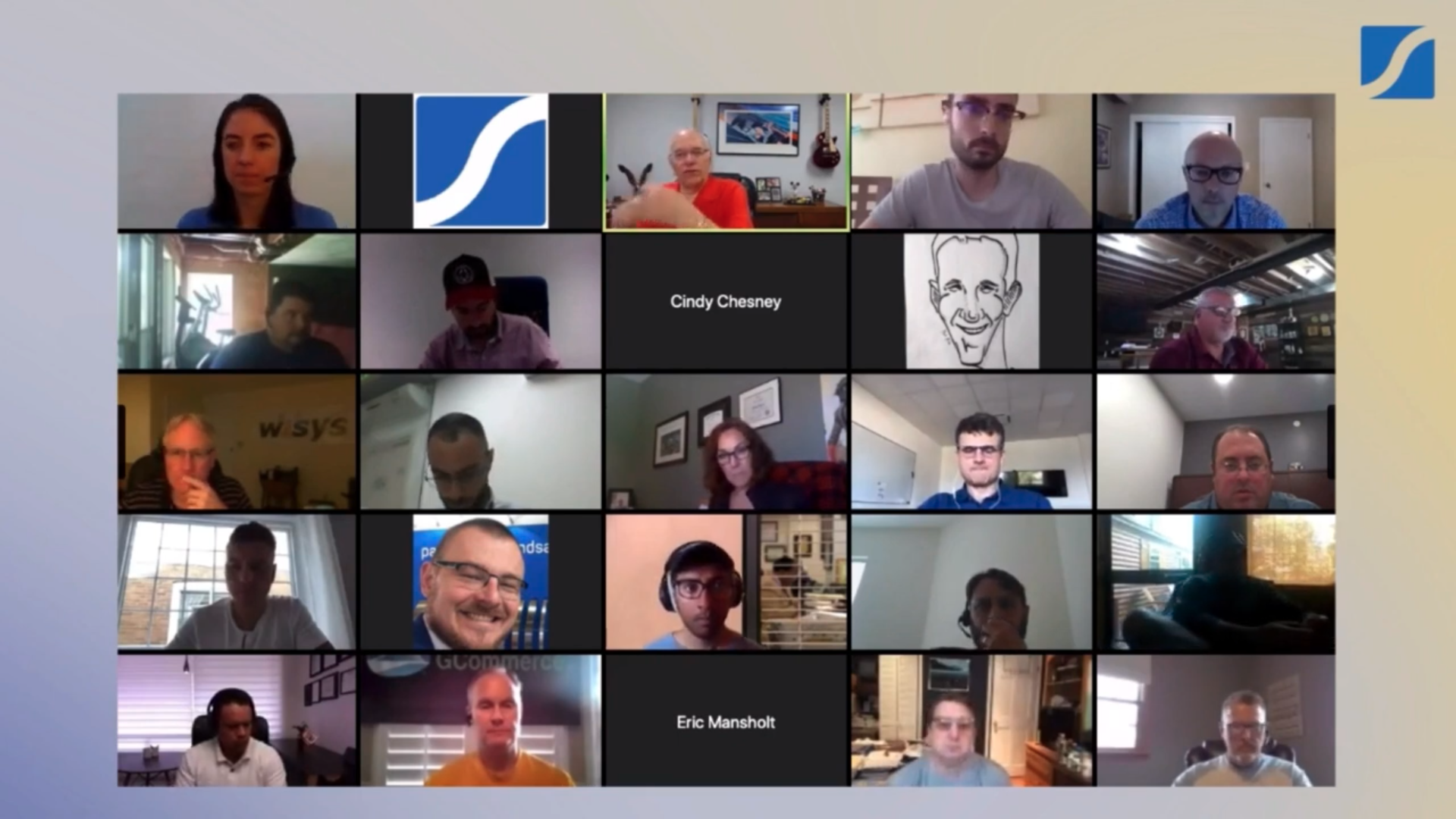 Weekly Live Group Coaching Sessions
With Chris Mursau, you make a plan for exactly how to implement it. We don't leave you to plan on your own.
You show up weekly for the group coaching sessions to get your specific questions answered and focus on the next steps for implementation

. We'll show you what works so you don't fall back into bad habits.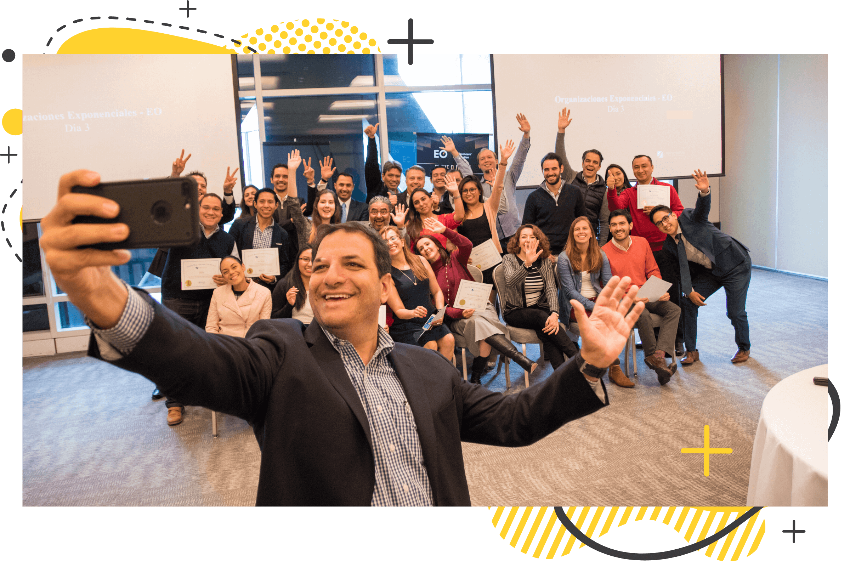 Community Networking & Peer Support
The community is built of other growth-minded leaders from companies around the world.
You have the opportunity to connect and access a support system during the implementation process.

The more you can collaborate with other like-minded peers at your level with similar business problems, issues, and opportunities, the more accelerated your learning and action.
We use this same process methodically every single week 

– and it's how we've helped thousands of companies in 70+ countries. This process is powerful, and why we can say we have implementation rates of around 70%.

Entrepreneurs and business leaders who work with us not only understand "how" to make the changes needed in their companies, they are enabled to finally "make" the changes, step-by-step, rapidly, without faltering or losing steam.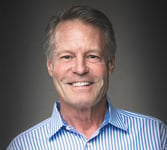 Dr. Brad Smart
Creator of Topgrading
Brad completed his doctorate in Industrial Psychology at
Purdue University, entered consulting, and since the 1970s has been in private practice as President and CEO of his own company, now called Topgrading, Inc., based in the Chicago area.

Brad is frequently acknowledged to be the world's foremost expert on hiring. The company consults with many leading companies and hundreds of small and growth companies.

He has conducted in-depth interviews with over 6,500 executives. His work has resulted in authoring seven books and videos, including Topgrading 3rd Edition: The Proven Hiring And Promoting Method That Turbocharges Company Performance; The Smart Interviewer: Tools and Techniques for Hiring the Best; and the training series Topgrading Toolkit, featuring the 12 Topgrading hiring steps and demos of all the interviews.

He's also co-authored the following books: Topgrading for Sales: World-Class Methods to Interview, Hire, and Coach Top Sales Representatives, with Greg Alexander; and Smart Parenting: How to Raise Happy, Can-Do Kids, with Dr. Kate Mursau.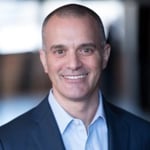 Chris Mursau
President of Topgrading
Chris has been consulting and teaching organizations and individual managers how to pack their teams with A-Players since 2001.
He has conducted over 2,500 in-depth Topgrading assessments for internal and external candidates, helped hundreds of people achieve their A potential, and trained thousands of people in the methodologies proven to improve their success in hiring high performers.
His client list is broad and diverse, including some Fortune 500 companies, small to medium-sized businesses, and non-profit organizations.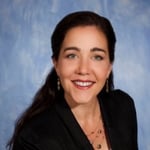 Michelle LaVallee
International Talent Advisor & Certified Topgrading Coach
Focus, strategic thinking, and valuing talent are the cornerstones of Michelle LaVallee's coaching practice.
As a Certified Topgrading Coach & International Talent Advisor, Michelle supports global executives to improve their ability to spot and keep talent, while progressing towards the placement of 90% A-Players across their organizations.
With over 20 years of international experience, across large organizations and start-ups, Michelle is a multi-cultural operational expert, masterful in reengineering organizations for their own strategic fulfillment. Her natural warmth puts people at ease, strengthens their desire to embrace new practices, and influences stakeholders to build goodwill while aligning their teams for positive change.
A Topgrading Champion since 2006, she has supported dozens of international companies to achieve at least 85% A Players in the midst of rapid growth and has conducted over 1,600 Topgrading Interviews across multiple industries in China, Hong Kong, Canada, Dubai, the United States, and the United
Kingdom. Michelle's Topgrading workshops and interviews help organizations save hundreds of thousands of dollars when
avoiding the cost of "mis-hires", and improve internal abilities to recognize talent.
An adventurer with a love for the outdoors,
Michelle spends her spare time cultivating a small farm in southern Chile, where she
has lived since 2011.
Your business-changing transformation begins with
Topgrading in the MBD All Access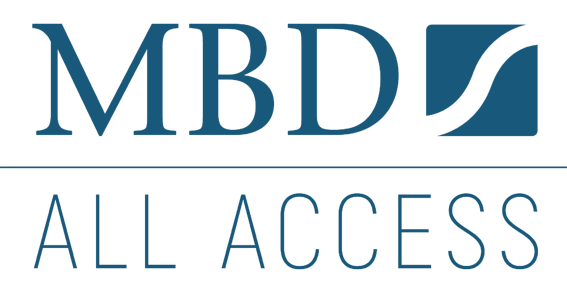 Topgrading is included with an MBD All Access membership
Unlimited Access to all 100+ instructors • New classes added every month • Watch on desktop, mobile, or tablet
Create Impact And Equip Your Team With The Skills Needed To Scale
As an MBD All Access Member, you get access to Topgrading - plus extraordinary transformation for every dimension of your business.
Growth Institute's full curriculum of best-in-class programs, each powered by the world's best teachers, is accompanied by world-class tools and technology and a global community of growth-minded leaders ready to scale up!
The MBD All Access Program has helped 11,000 businesses achieve their growth goals by providing tailored course recommendations that have the support of over 80 thought leaders.
MBD All Access helps you build a reliable team that can take on any challenge with confidence.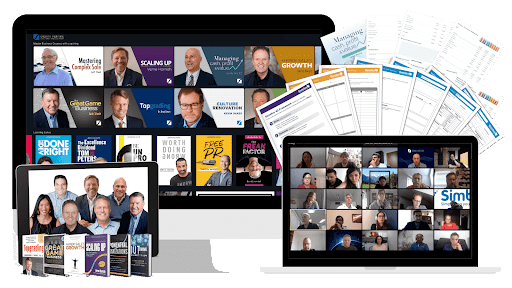 What's included in your MBD All-Access membership



Become an MBD All Access Member

and get Growth Institute's entire learning platform at your fingertips. But that's not all: you also get the clarity and tools to design a curriculum that's hyper-personalized to your business and your team member's goals as a professional. This puts you in the driver's seat and gives you the freedom and confidence that your team has what they need to succeed.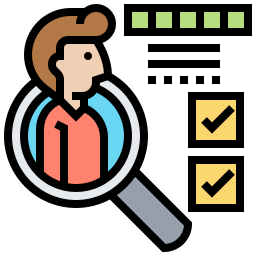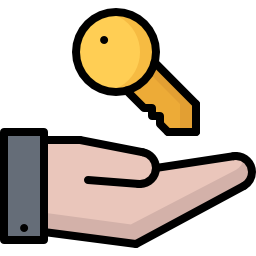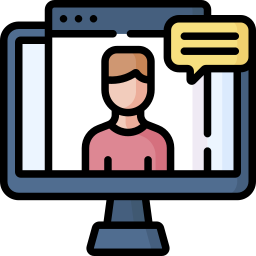 Personalized onboarding to tailor the curriculum to your team's needs.
Access to all 13+ Master Business Courses (adding new programs every quarter)
The full library of 60+ Learning Suites in The Edge for your entire company.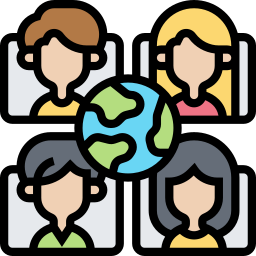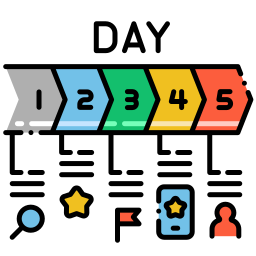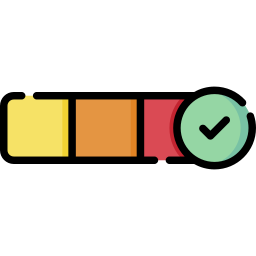 Immersion in the global growth community of best-selling authors, business coaches, and leaders of scaleups.
Weekly live online sessions with authors and coaches to help implement new methodologies.
Growth Assessment to understand the biggest growth opportunities.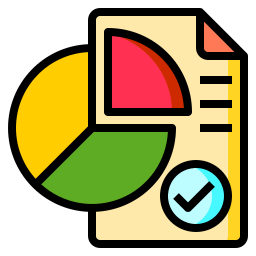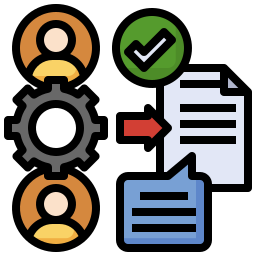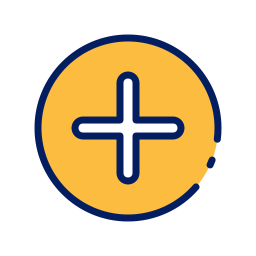 Monthly progress check-ins to review progress and update curriculum.
Quarterly progress reporting.
Testimonials
What are leaders saying about MBD All Access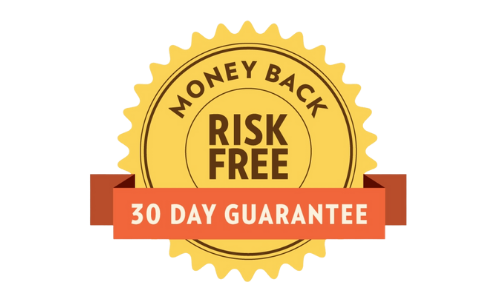 Get access to the entire program, go through everything, use it in your business, and if, at the end of going through the process for 30 days and 3 full live sessions, you decide it's not for you, let us know and we'll give you a full refund. No Questions Asked. So, why not simply give it a try and see for yourself how powerful this program can be for you, your team, and your business. You have the freedom to gain and nothing to lose.
Here's why we give this kind of guarantee:
You know that to succeed in anything in life you have to commit. To get your business to the next level everyone on your team also needs to commit. This is your chance to make a commitment that will create reverberating results for years to come.
If you truly want that next level, you will confidently take the steps you need to get there. We think you've got what it takes to get there. That's why we're offering this outstanding one-time coaching and implementation package to you.
Trust us when we say we will not let you go without anything to show. We want YOU to be our testimonial. So enroll now and get started going through Module One and you'll realize immediately you made a good investment.
Frequently Asked Questions
What is your refund policy / money-back guarantee?
It's simple! 30-days or 3 live sessions. If at the end of that time period you're not 100% convinced that this course can deliver results for your business, we will refund the full course fee.
How do I cancel if I need to?
What can I do if I miss the live sessions with the coach or author of the class?
You can always dial in from wherever you are; there will be leaders joining from around the world. That's a reality and we want to accommodate it. You don't need to be camera-ready to participate in these live sessions. If you're 100% sure that you'll miss out on a session, just let us know ahead of time and submit any questions you have. All the live sessions are recorded. Once recorded, they're uploaded to your learning platform, Dojo, where you can find and revisit them at any time.
So if there are sessions you can't make, you can always watch the recording and then ask questions and get involved via the forums.
What is included in each Master Business Course?
Each course is uniquely designed and jam-packed with value and added value! You should find the specifics for this course on each unique information page.
Every course includes:
Recorded sessions with the thought leader and their teams of experts and raving fans
Live virtual coaching calls with the thought leader and their teams of experts
Robust Toolkits and resources designed JUST for the Growth Institute course (you won't see most of them anywhere else!)
A global community of peers learning and implementing alongside you
And a custom stack of added value, parallel learning opportunities, and more!
How are Master Business Courses different from other online courses?
We offer a unique learning experience, specially designed for busy leaders of growing businesses. There are 4 main elements of our 360 Hybrid learning experience that ensures that you see the change you want to see in your business throughout each course:
Direct learning from the experts - the creators, authors, researchers, and experts who crafted the methodologies and concepts shared in each course are the ones teaching it!
Robust systems toolkits - our course creators work directly with these amazing thought leaders to take their methodologies and turn them into an actionable and implementable curriculum that you and your teams can use right away in your business
Live Coaching - this is a BIG ONE. Deepen your knowledge of each concept with direct, live virtual access to your thought leader and their team of experts. Ask questions, get personalized advice, and…
Community and peer support - learn also from your peer's experiences, questions, and the advice they receive!
How much time does this take?
Roughly 3 hours a week for the duration of the course: 1 hour for watching the weekly video modules and 2 hours a week for coaching and implementing what you're learning alongside your team and classmates.