Watch the replay of Developing Yourself and Others Webinar - With Marshall Goldsmith
Watch the replay and learn to inspire and lead new leaders with the guidance of Marshall, the #1 Leadership Thinker in the World.

Class Starts October 24th, 2023.

Brands Marshall Goldsmith Has Worked With: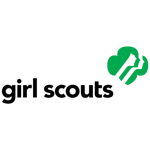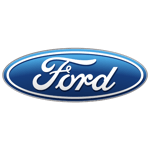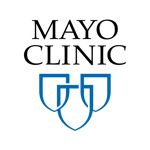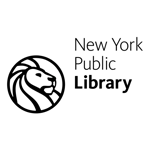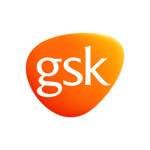 This isn't your ordinary leadership course

. No dull lectures, no complex leadership and organizational management theories.
While others use big words and fancy theories, Marshall keeps it simple, easy to understand, and easy to practice. Expect practical tips, real-world wisdom, and lots of aha moments that'll make you go, "Why didn't I learn this sooner?"

Some of the people Marshall has coached and worked with are:


Alan Mullaly, former President and CEO of Ford Motor Company

Aicha Evans, current CEO of Zoox, former Senior Vice President and Corporate Strategy Officer at Intel.

Tony Marx, CEO of the New York Public Library

David Chang, Founder of Momofuku Restaurant Group, which received 2 Michelin Stars, Creator and Executive Producer of the Netflix original series Ugly Delicious

Jim Yong Kim, 12th President of the World Bank

Frances Hesselbein, former CEO of the Girl Scouts of the USA, Winner of the Presidential Medal of Freedom, the highest honor for a US civilian.

Deanna Mulligan, former President and CEO of the Guardian Life Insurance Company of America (Fortune 300 company), Board Member of New York Presbyterian Hospital.

Margo Georgiadis, President and CEO of Ancestry

Everyone in Marshall's esteemed 100coaches community.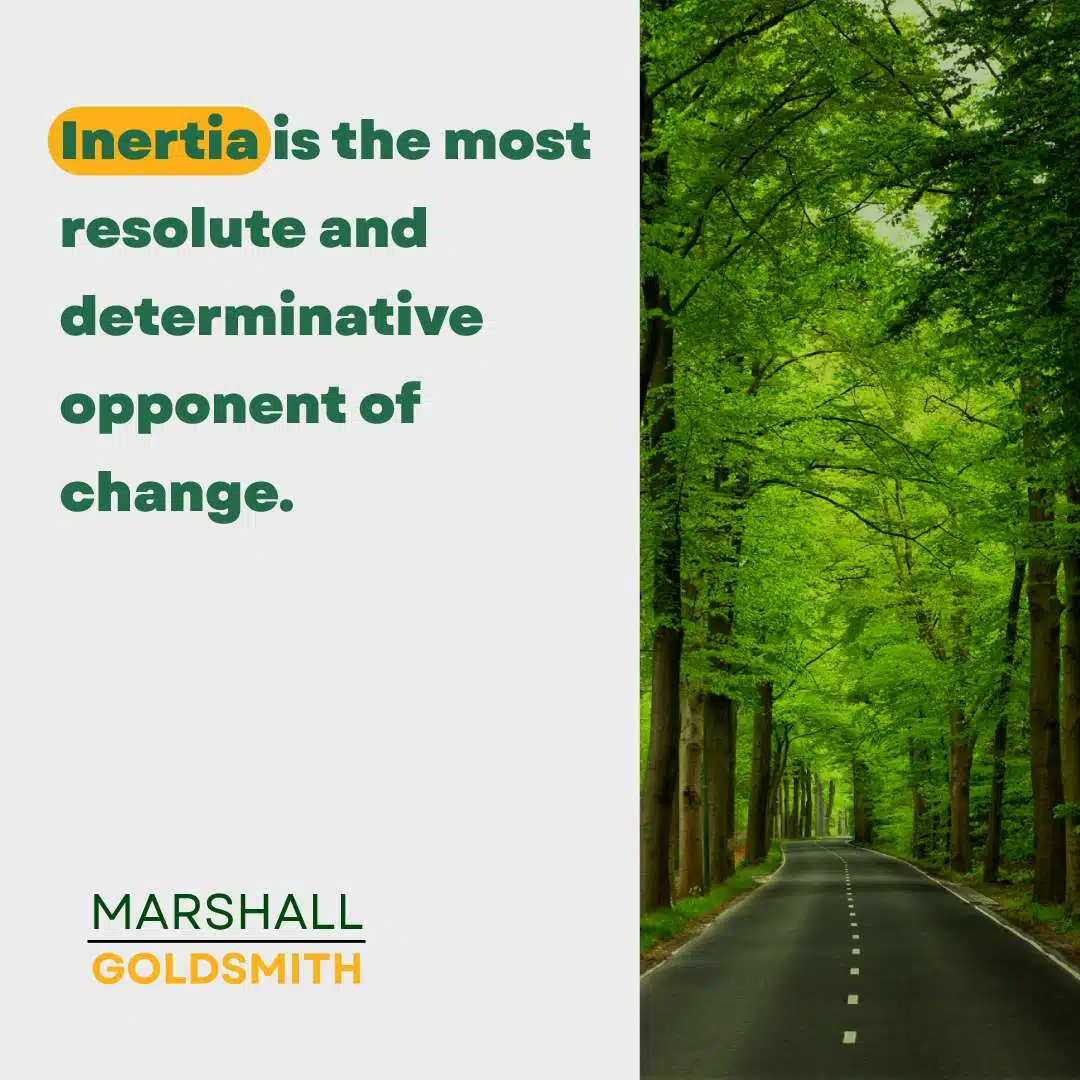 Join the ranks of elite executives, world leaders, and many others who have benefited from Marshall's teaching and coaching in this Master Business Course. Marshall's teachings are applicable and valuable for leaders at any level, from elite executives and world leaders to emerging and aspiring leaders. This course is designed to simplify leadership concepts, making them accessible and practical for all.
Check out the course outline and sign up now to elevate your leadership skills!


"If you want your leaders to be awesome, be awesome yourself!" - Marshall Goldsmith
The Global Leader of TODAY:

New Competencies for A New Era
In 2009, Marshall Goldsmith conducted groundbreaking research. Instead of surveying the current leaders about the future, he went straight to the emerging leaders and rising stars in leadership. What he discovered was quite surprising. While the essential qualities like vision, integrity, and results still matter for leaders, 5 unexpecting key factors emerged:

1. Thinking Globally


Even when operating in a local or regional environment, global issues can impact your people and your bottom line. Leaders today must adapt to an increasingly competitive landscape with diverse stakeholders worldwide.


Great leaders master the economic, legal, and political aspects of operating in a global environment.

2. Appreciating Cultural Diversity

Today's workforce is more diverse (and sensitive) than ever before. Actions that motivate in one culture might offend in another, and cultural acceptance is critical for advancement and retention.
Great Leaders openly embrace cultural differences and are students of human behavior to fill cultural gaps.

3. Demonstrating Technological Savvy
Technology is a critical component of every business. It impacts process, dollars and people. A leader without tech understanding will miss opportunities, frustrate their team and create unnecessary complexity.
Great Leaders aren't necessarily tech experts, but they are tech savvy so they can build tech-savvy teams, manage resources, and inspire others to incorporate technology for company benefit.

4. Building alliances and partnerships

Business today is a team sport. Not just internally but externally as well. To be successful, companies need strategic alliances to compensate for weaknesses and leverage. Alliances with various stakeholders, including customers, suppliers, and even competitors are required to achieve exponential growth.
Great leaders master the skill of negotiating complex partnerships and managing alliance networks.

5. Sharing Leadership

In a changing world where leading within a flexible network may outweigh leading from a traditional hierarchy, sharing leadership isn't just an option, it's essential. Telling people what to do and how to do it is often cumbersome and ineffective.
Great leaders must ask, listen, and learn, especially when working with knowledge workers who often possess expertise beyond their managers.


All of these 5 key factors point to one thing – leaders of today must lead an ever-evolving life, in congruence with our ever-changing world.
Fast forward 14 years to 2023, and here we are in that future. These 5 key factors continue to differentiate a merely adequate leader from an exceptional leader, who can mobilize their teams and effectively navigate the growing complexity and pressures of dynamic market environments.

Moving forward, one needs to evaluate:
Are the current and emerging leaders in your company ready and capable of navigating this new world?
Do they have the competencies that are required today to lead us into a new era of work and growth?
Are people in your organization growing?
If you are hedging on "No" to these questions. And are ready to grow yourself and others within your organization, sign up for this upcoming Master Business Course with Marshall.
Each week, you will unlock a new level of leadership greatness, learn to master the art of leadership in a dynamic world, become the leader of leaders, and help your team rise to the challenge.
Marshall believes leadership should be fun, not boring.

Anyone at any level could do it. Yes, anyone at any age, from children to grandparents, as long as they have a willingness to be coached.

Don't believe us?

Here's Grandpa Marshall and his grandchildren practicing FeedForward and having a blast!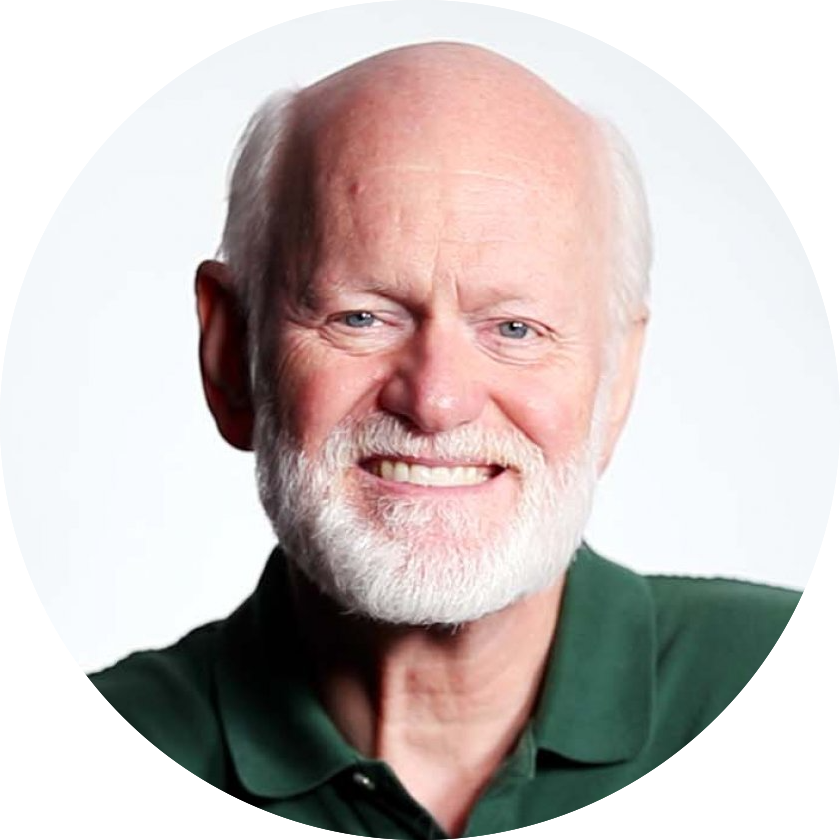 Marshall Goldsmith
One of the World's most effective Executive Coaches.
Inc. Magazine calls Marshall Goldsmith "America's #1 executive coach" and Thinker50 recognizes him as one of the "Top Business Thinkers in the World".
After receiving the Thinker50 Leadership Award for world-leading executive coaching in 2011 and 2013, Marshall was chosen as one of the 10 Most Influential Management Thinkers in the World and the World's Most Influential Leadership Thinker by Thinker50 in both 2011 and 2013.
Marshall was inducted into the Thinker50 Hall of Fame in 2018 upon which they created the Marshall Goldsmith Distinguished Achievement Award for Coaching and Mentoring.
Marshall was also selected as the #1 Executive Coach in the World by GlobalGurus.org.
In 2016, Marshall launched the program 100coaches to teach 100 amazing individuals everything he knew as a "pay it forward" initiative. Marshall received thousands of applications and launched the 100coaches agency.
What Got You Here Won't Get You There was listed as a top ten business bestseller for 2013 by INC Magazine / 800 CEO Read (for 7 consecutive years), and was featured on the Thinker50 Management Classics Booklist in 2023.
Marshall's other bestselling books include:
The Earned Life: Lose Regret, Choose Fulfillment (with Mark Reiter, Crown Currency, 2022);
Work is Love Made Visible (with Frances Hesselbein and Sarah McArthur, Wiley, 2019);
How Women Rise (with Sally Helgesen, Hatchette 2018);
Triggers (with Mark Reiter, Crown, 2015);
MOJO: How to Get It, How to Keep It, and How to Get It Back If You Lose It (with Mark Reiter, Hyperion 2010);
What Got You Here Won't Get You There (with Mark Reiter, Hyperion 2007);

Succession: Are You Ready? (HBR Press, 2009);

The Leader of the Future (The Drucker Foundation, 1997).
Meet Your Coach:

Cher Murphy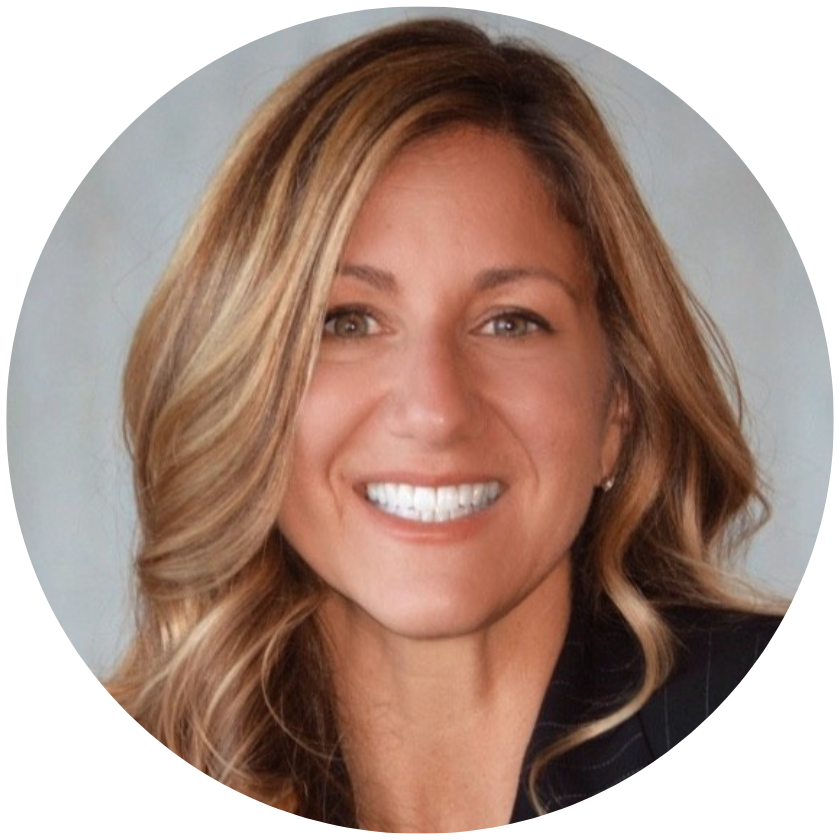 Cher Murphy
Cher Murphy is an anthropologist, an executive coach, and a reticulist.
Cher specializes in enhancing organizational capability, building credibility, and leading diverse teams through periods of rapid change and uncertainty. Cher has over two decades of experience in coaching executives, conducting team coaching, talent assessment, and devising talent strategies to drive growth and stability.
With a remarkable portfolio of clients, including Nike, Amazon, McKinsey & Company, and Fortune 100 companies, Cher has partnered with global organizations at pivotal inflection points. She also helped companies like WeWork, Chewy.com, and Opendoor maximize their value creation while scaling.
Adding to her extensive corporate experience, Cher is an Adjunct Professor at Pepperdine University's Graziadio School of Business and Management, where she teaches Talent Management in the MBA program.
She is a member of Marshall Goldsmith's esteemed 100Coaches and serves as an Advisor for Transform, a thought leadership ecosystem focused on shaping the future of work. Cher also contributes her expertise as an Advisor to SemperVirens Venture Capital.
Cher is a dedicated member of the Board of Directors for AID International, a nonprofit organization collaborating with Haitian communities to achieve self-sustainability amidst political challenges.
What it's like to learn from Marshall, from

world leaders

…
Pricing
Join Developing Yourself and Others Master Business Course
Need More Than One Seat?
Build a strong leadership team and top executives to grow your business and outperform critical targets
This Plan Includes:
8 core modules
The complete Developing Yourself and Others toolkit
8 live group coaching calls
A global community of peers
+5 Users
Plus access to 13 other coached implementation courses (adding new programs every quarter)
Access to 60+ additional business courses for your entire company to help upskill them in strategy, leadership, sales, finances, culture, and more!
Customized curriculum
Quarterly growth progress reporting



Schedule Your Meeting:

Dive deep into your current challenges during our consultative call, ensuring this course aligns perfectly with your objectives.
Tailor Your Course Plan:

Together, we'll design a roadmap that specifically addresses your challenges and goals.
Achieve Remarkable Results:

With a tailored plan in hand, immerse yourself in Jeff Thull's techniques and witness a transformative change in your sales approach and outcomes.
Guarantee Your Results With Our Hybrid Method of Learning

Our unique approach leaves nothing to chance. We will help you break through your "plateaus" so you can grow and scale with less stress and less drama.
The 4-step integrated process that allows you to turn practice into results in real-time:

These 4 elements are essential to moving from incremental growth (or no growth at all) to scaling: a proven framework, insight from industry leaders, peer support, and professional mentoring. It's time for you to turn practice into results in real-time with our integrated, 4-step process.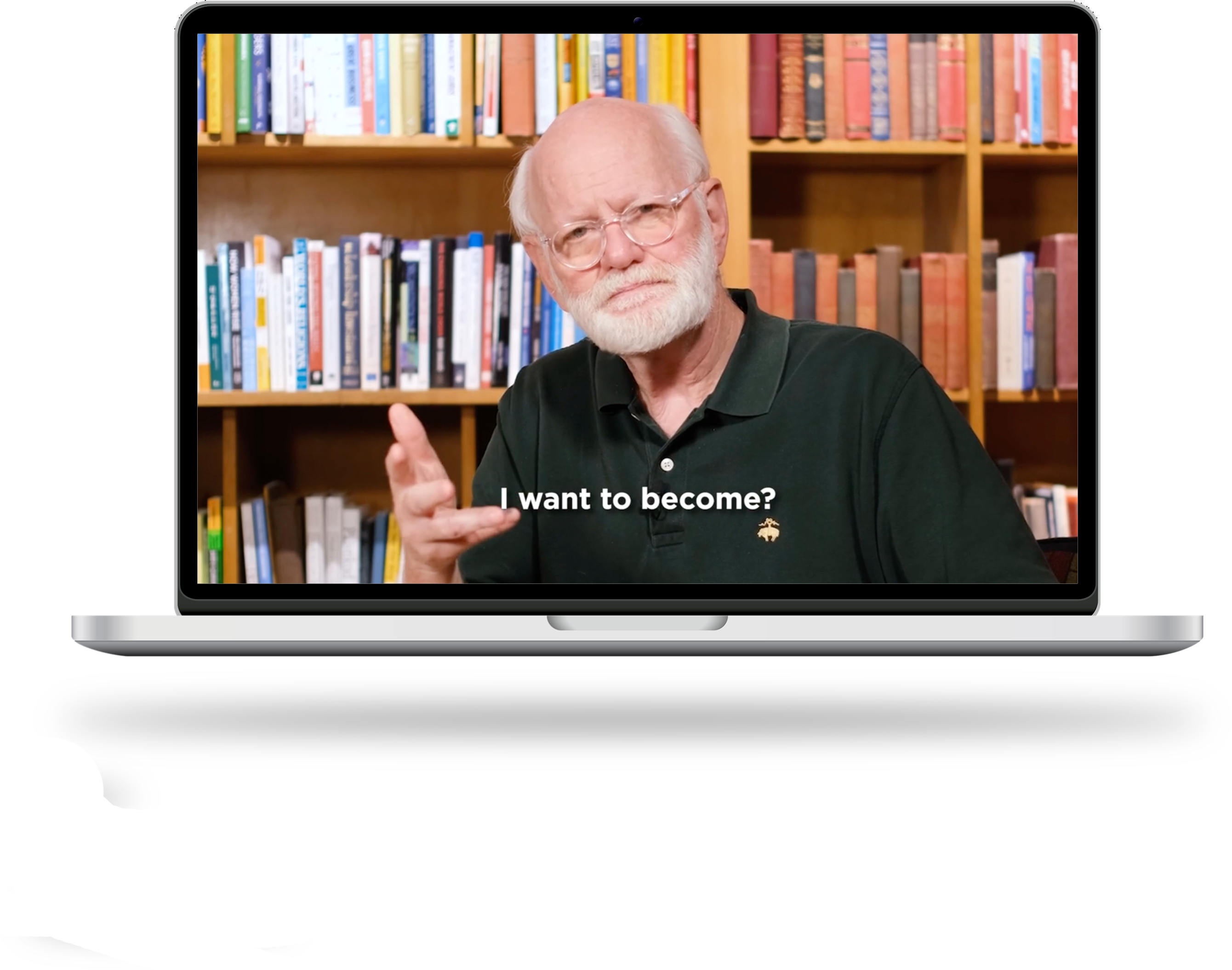 Direct Learning from Marshall Goldsmith

Get cutting-edge strategies from experienced thought leaders— not just professionals who teach business theory. You get the learning directly from Marshall and avoid misinformation or a watered-down version.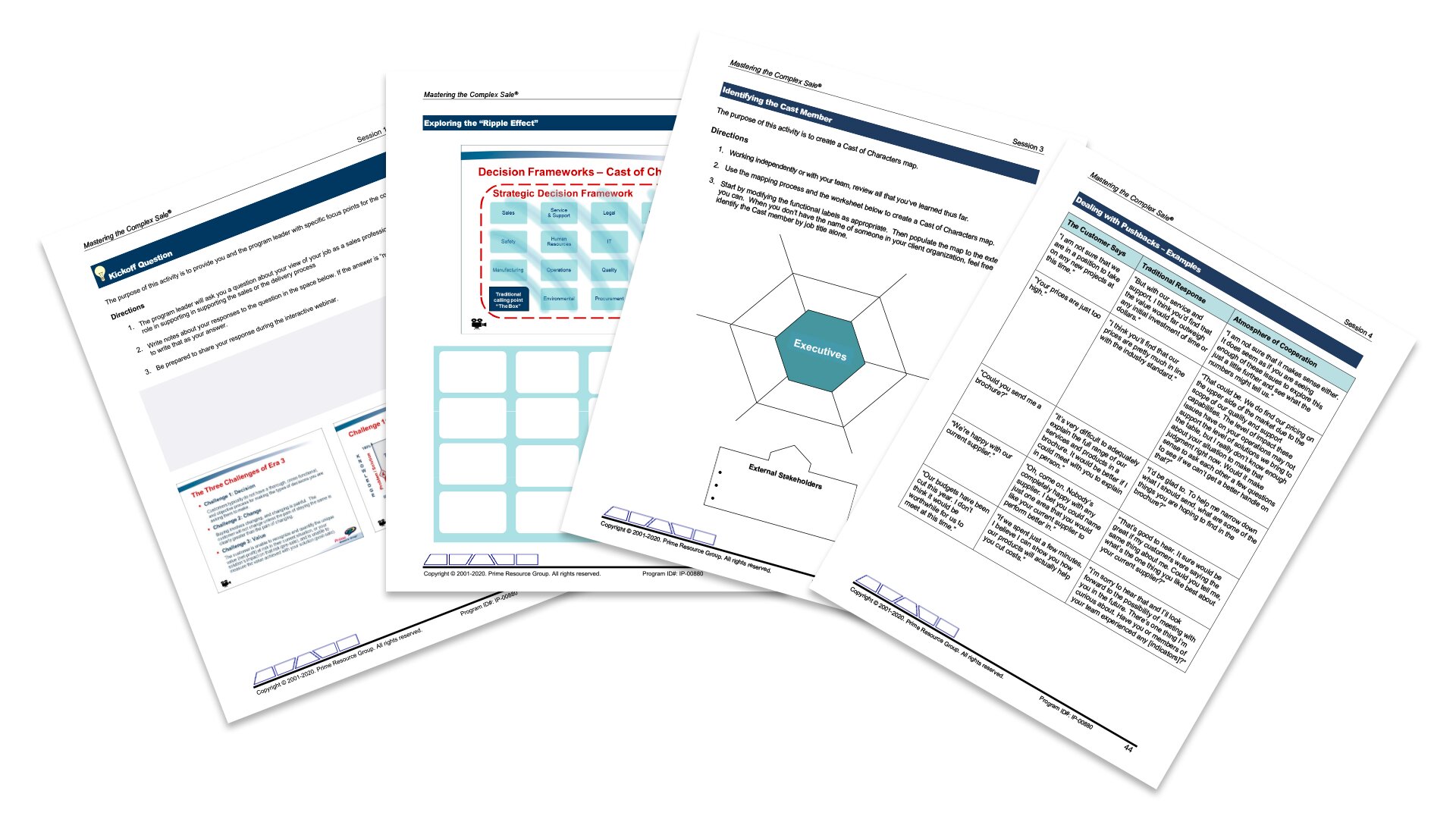 Build Your System Toolkit Step-by-Step

You will receive tools to speed along your implementation quickly and easily. These tools are your roadmap to give you direction, get on track, and help your team stay on track  easily, like a step-by-step blueprint. These tools will help drive action for the duration of our time working together.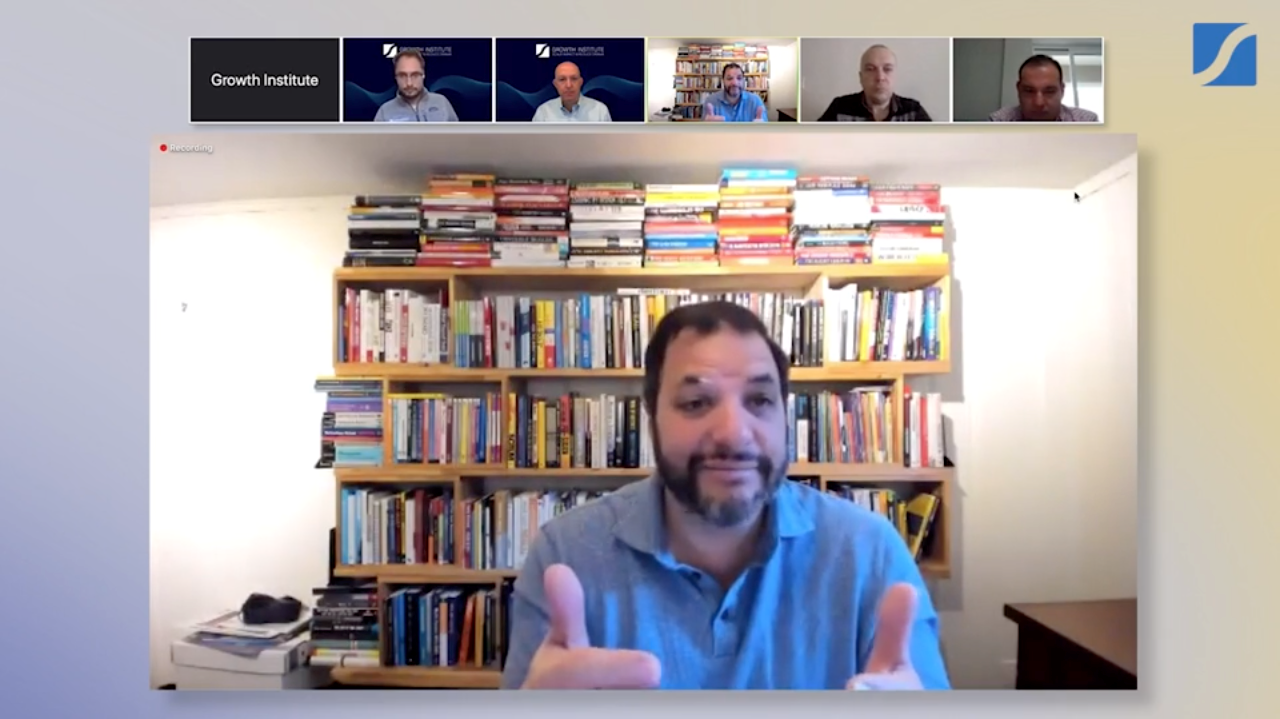 Weekly Live Group Coaching Sessions

Make a plan for exactly how to implement it. We don't leave you to plan on your own. You show up weekly for the group coaching sessions to get your specific questions answered and focus on the next steps for implementation. We'll show you what works so you don't fall back into bad habits.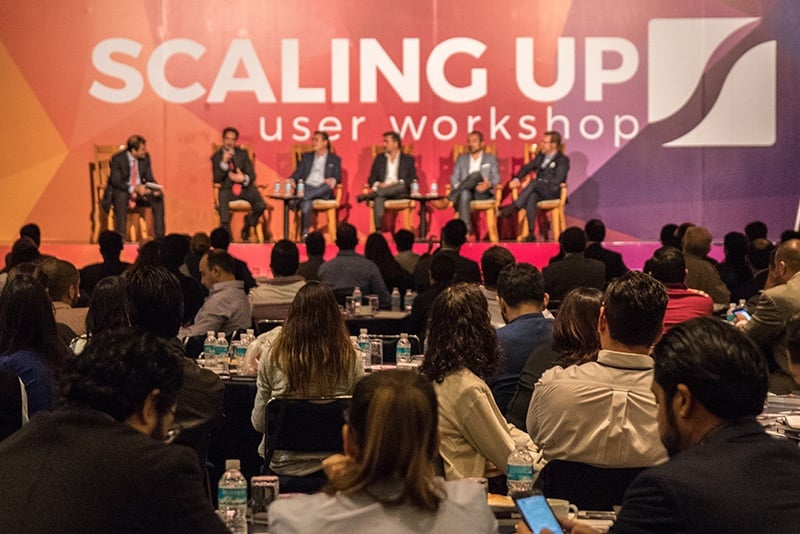 Community Networking, Masterminding & Peer Support

Our community is filled with other growth-minded leaders from companies around the world. Get the opportunity to connect and access a support system during the implementation process. The more you can collaborate with other like-minded peers at your level with similar business problems, issues, and opportunities, the more accelerated your learning and action become.


Who Is This Course

Best

For?


This course is highly recommended for all team leaders, especially those on the executive team and emerging leaders. It is also beneficial for hiring managers, aspiring leaders, and young talents.

This is a highly interactive course. It touches upon many aspects of interpersonal behaviors. We recommend taking this course with a peer or with a team. This collaborative approach enhances your learning through peer-reflection and direct feedback from trusted team members who are growing alongside you.

For the company, this fosters a more collaborative and cohesive team environment, reducing interpersonal dramas while scaling.

For the executive team, this hits on the #1 thing on the Scaling Up Checklist "The Executive Team is healthy and aligned as they understand each other's differences, priorities, and styles."

You will also be supported by a cohort of like-minded leaders within the Growth Institute community.
Who Is This Course

NOT

For?


The ones who aren't interested in changing. This successful adult's behavior is working fine for them. They have absolutely no interest in changing and don't perceive a problem. If they don't care to grow and change their interpersonal behavior, taking this course will be a waste of everyone's time.

The ones who are pursuing the wrong strategy for the organization.
If this person is already going in the wrong direction, all this course will do is help them get there faster, derailing the organization sooner.

The ones who are in the wrong job. Sometimes, people believe their skills are being misused or underused. For these people, simply ask "If we closed the company today, would you feel relieved, surprised, or sad?" If they say "relieved," it's a sign this course will not work for them. We can't change the behavior of unhappy people so they become happy. We can only help them fix behavior that makes people around them unhappy.

The ones who think everyone else is the problem. A long time ago, Marshall received a call from an executive, who after a few high-profile employee departures, was concerned about employee morale. After gathering and reporting the feedback from key employees to the client, Marshall was surprised to realize that the executive hadn't called Marshall to help him change; he wanted Marshall to fix his employees.

This course will not work for those executives who want to change others without improving themselves. As Marshall wisely put it: "It's hard to help people who don't think they have a problem. It's impossible to fix people who think someone else is the problem."
We remove every bit of risk with our
Scale Up or Go Home 100% Guarantee
Get access to the entire program, go through everything and use it in your business. And if at the end of going through the entire process for 30 days and 3 full live sessions, you decide it's not for you, let us know and we'll give you a full refund. No questions asked.
Give it a try and see for yourself how powerful this program can be for you, your team, and your business. You have all the freedom to gain with nothing to lose.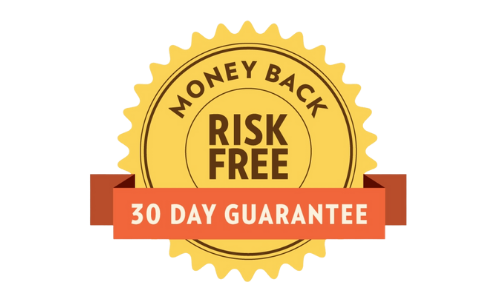 Frequently Asked Questions
How long will I be able to access my Master Business Course?
Those who purchase single and team packages will have unlimited access to all course materials, including live sessions recordings for 12 months.
MBD and MBD All Access members will have access for the lifetime of the membership.
What is your refund policy / money-back guarantee?
It's simple! 30-days or 3 live sessions. If at the end of that time period you're not 100% convinced that this course can deliver results for your business, we will refund the full course fee.
How do I cancel if I need to?
What can I do if I miss the live sessions with the coach or author of the class?
You can always dial in from wherever you are; there will be leaders joining from around the world. That's a reality and we want to accommodate it. You don't need to be camera-ready to participate in these live sessions. If you're 100% sure that you'll miss out on a session, just let us know ahead of time and submit any questions you have. All the live sessions are recorded. Once recorded, they're uploaded to your learning platform, Dojo, where you can find and revisit them at any time.
So if there are sessions you can't make, you can always watch the recording and then ask questions and get involved via the forums.
What is included in each Master Business Course?
Each course is uniquely designed and jam-packed with value and added value! You should find the specifics for this course on each unique information page.
Every course includes:
Recorded sessions with the thought leader and their teams of experts and raving fans
Live virtual coaching calls with the thought leader and their teams of experts
Robust Toolkits and resources designed JUST for the Growth Institute course (you won't see most of them anywhere else!)
A global community of peers learning and implementing alongside you
And a custom stack of added value, parallel learning opportunities, and more!
How are Master Business Courses different from other online courses?
We offer a unique learning experience, specially designed for busy leaders of growing businesses. There are 4 main elements of our 360 Hybrid learning experience that ensures that you see the change you want to see in your business throughout each course:
Direct learning from the experts - the creators, authors, researchers, and experts who crafted the methodologies and concepts shared in each course are the ones teaching it!
Robust systems toolkits - our course creators work directly with these amazing thought leaders to take their methodologies and turn them into an actionable and implementable curriculum that you and your teams can use right away in your business
Live Coaching - this is a BIG ONE. Deepen your knowledge of the concepts each with direct, live virtual access to your thought leader and their team of experts. Ask questions, get personalized advice, and…
Community and peer support - learn also from your peer's experiences, questions, and the advice they receive!
How much time does this take?
Roughly 3 hours a week for the duration of the course: 1 hour for watching the weekly video modules and 2 hours a week for coaching and implementing what you're learning alongside your team and classmates.
How can I bring my team members along?