Growth sucks cash: Learn the 5 ways you can fund your next growth spurt with your customers' cash
STEP 1:

Watch the webinar and be ready to learn from the best, we had an incredible session with John Mullins! Here's the replay so you don't miss out.
STEP 2:

You may have some questions right now, book a

FREE 30-min call here

with one of our growth strategists and explore how SWVC can be implemented in your business.
STEP 3:

Download Scaling Your Business Without VC course outline here and read all the valuable content you can learn and apply in this program.
P.S.

Scroll down to get to know all the benefits you can get with Scaling Without Venture Capital by Ph.D. John Mullins.

Why Scaling Your Business Without Venture Capital (and why now)?
You'll participate in an interactive, online certification program, spread over 9 weeks.

You'll get a new video training every week

You'll go through 9 highly interactive live, online workshops directly with John, including the chance to pose your burning questions.

You'll join your peers in 5 facilitated in-depth discussions where you will delve into the application of course content in a mastermind group.

We'll lead you through interviews and insights from some of the world's top executives who used the five customer-funded models to scale their companies.

All the video recordings and extra materials are yours to keep for 12 months from the start of the program.
READY TO GET STARTED?
Download the course outline!
Curious about the course objectives?
Want to know what each major section of Scaling Up Without VC focuses on? Get a sneak peek.
Companies Scaling Through Customer-Funded Models




Reserve your spot in the next class
TODAY

and get instant access to all course materials and tools immediately!
Limited to 30 teams!
HURRY! ENROLLMENT FOR THIS COURSE ENDS
Tuesday, June 14th at midnight

.
Together with your team, you will gain valuable insights, such as:

Why you shouldn't automatically turn to venture capital

How to leverage customer relationships

The customer-funded models that work

How to evaluate business trends in your industry

Which companies have successfully used these models

How to apply what you've learned right now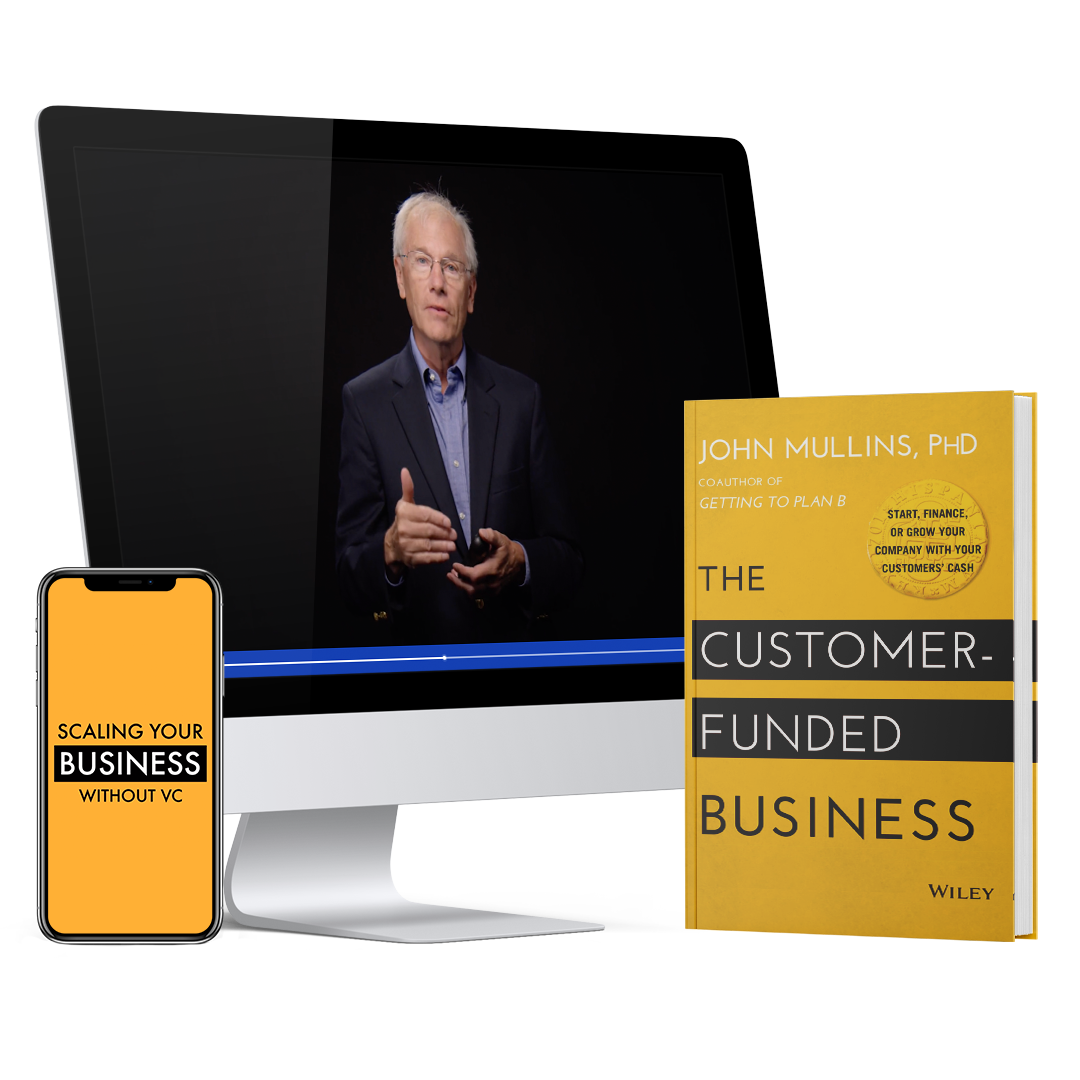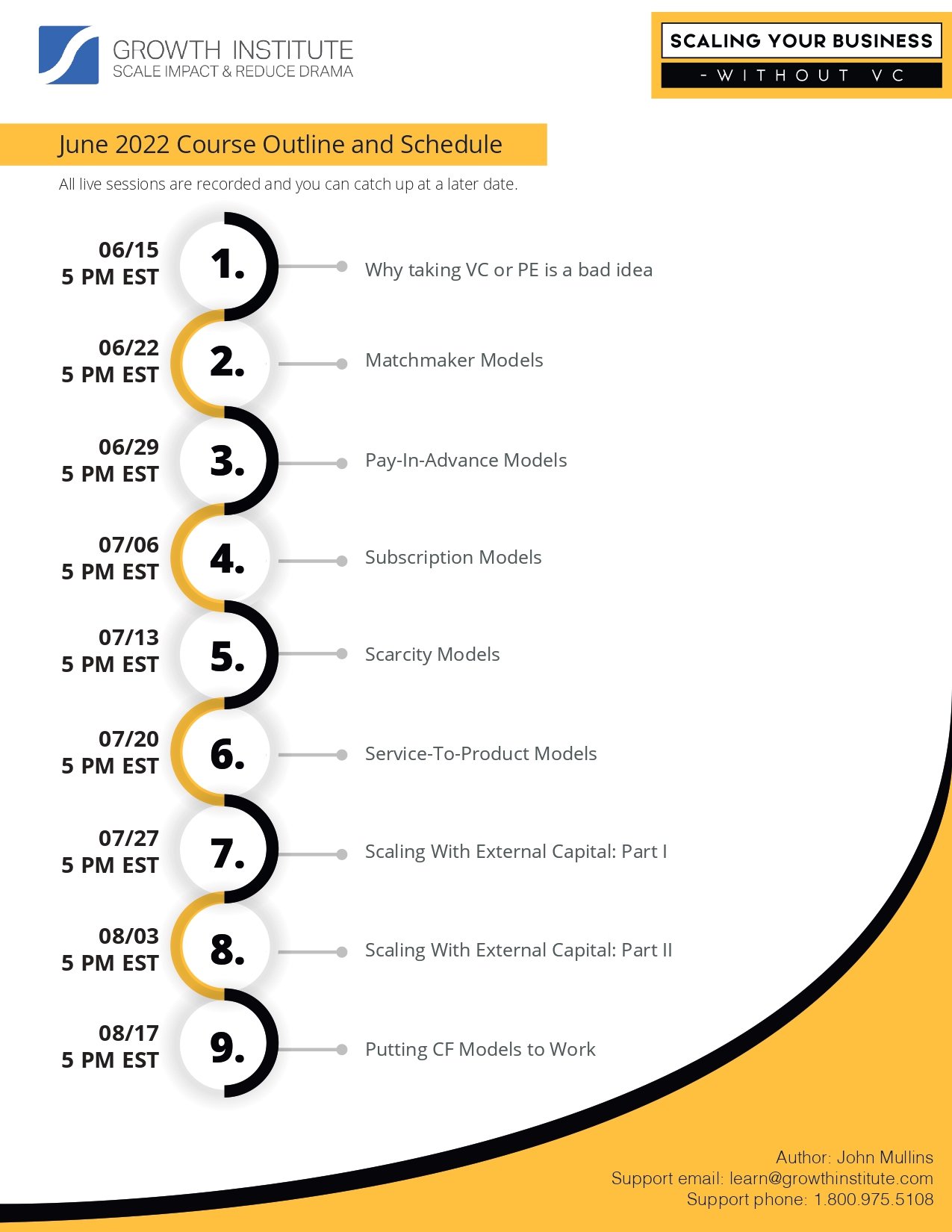 All too often, CEOs and top executives at mid-market companies struggle to scale their businesses.

Growth requires cash

and investment capital is often viewed as the best (or even only) option you have to get your company to the next level.

To that end, we're pleased to announce our brand new course will be led by business educator, author, and entrepreneur John Mullins from London Business School. This course will delve into how mid-market companies like yours can use customer-funded strategies to protect your future and fund your growth.
There are two options to get yourself (and your team) enrolled in Scaling Your Business Without Venture Capital
Features
Option comes with
Access to the full course
Continued access to the course and all materials for 1 year
A global community of peers
9 live discussions with John Mullins, Ph.D. of London Business School
Guided implementation practice and activities.
A series of 20 pre-recorded interviews
Enrichment resources are embedded throughout modules
Not sure which option to choose?
Let us help!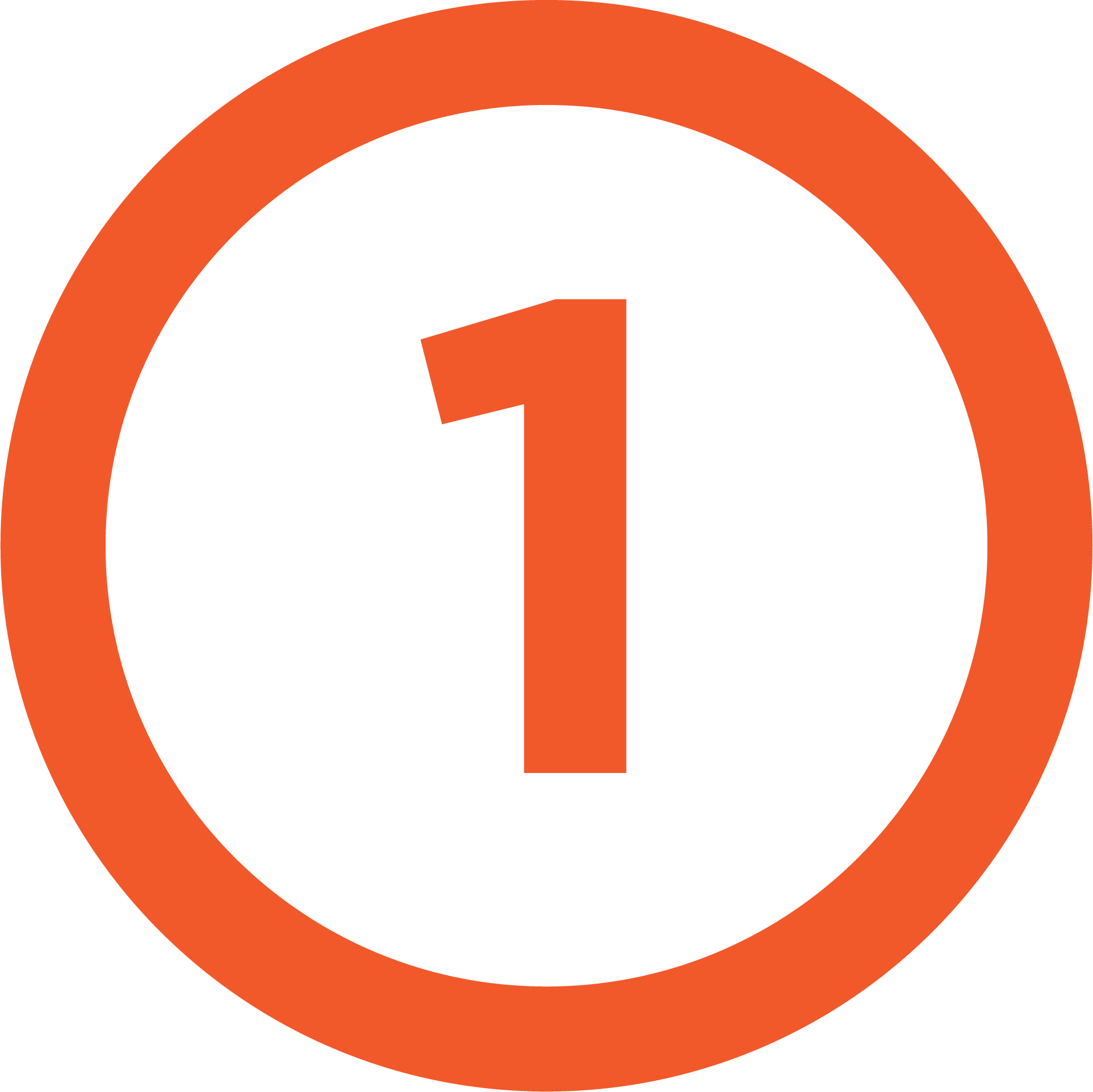 Book a Call With Our Experts
Talk to a growth strategist to explore this course, get all your questions answered, and choose the right package for you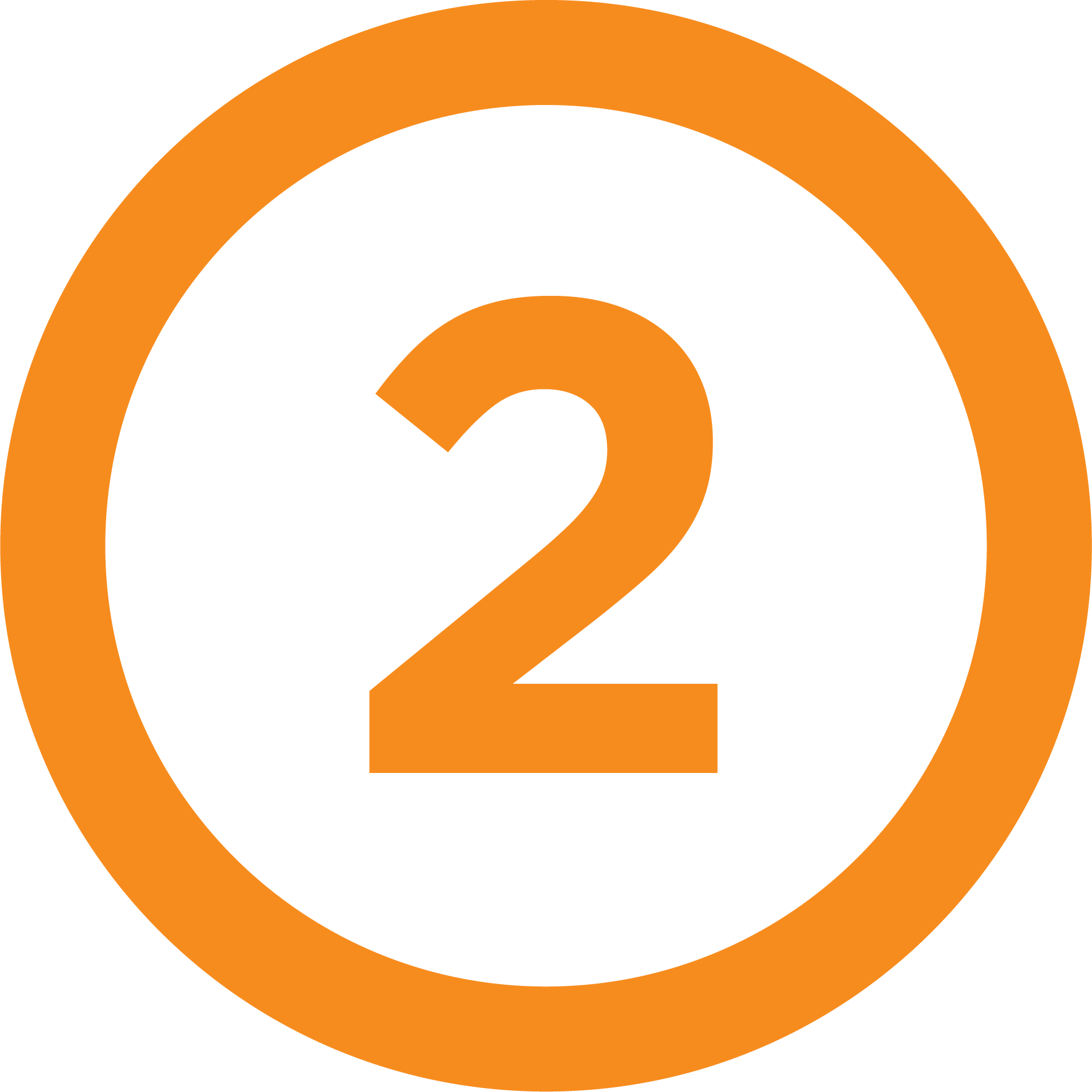 Create Your Success Blueprint
Jump in (risk-free)and begin your course experience with full access to all videos, live sessions with an expert coach, and a community of your peers at your back!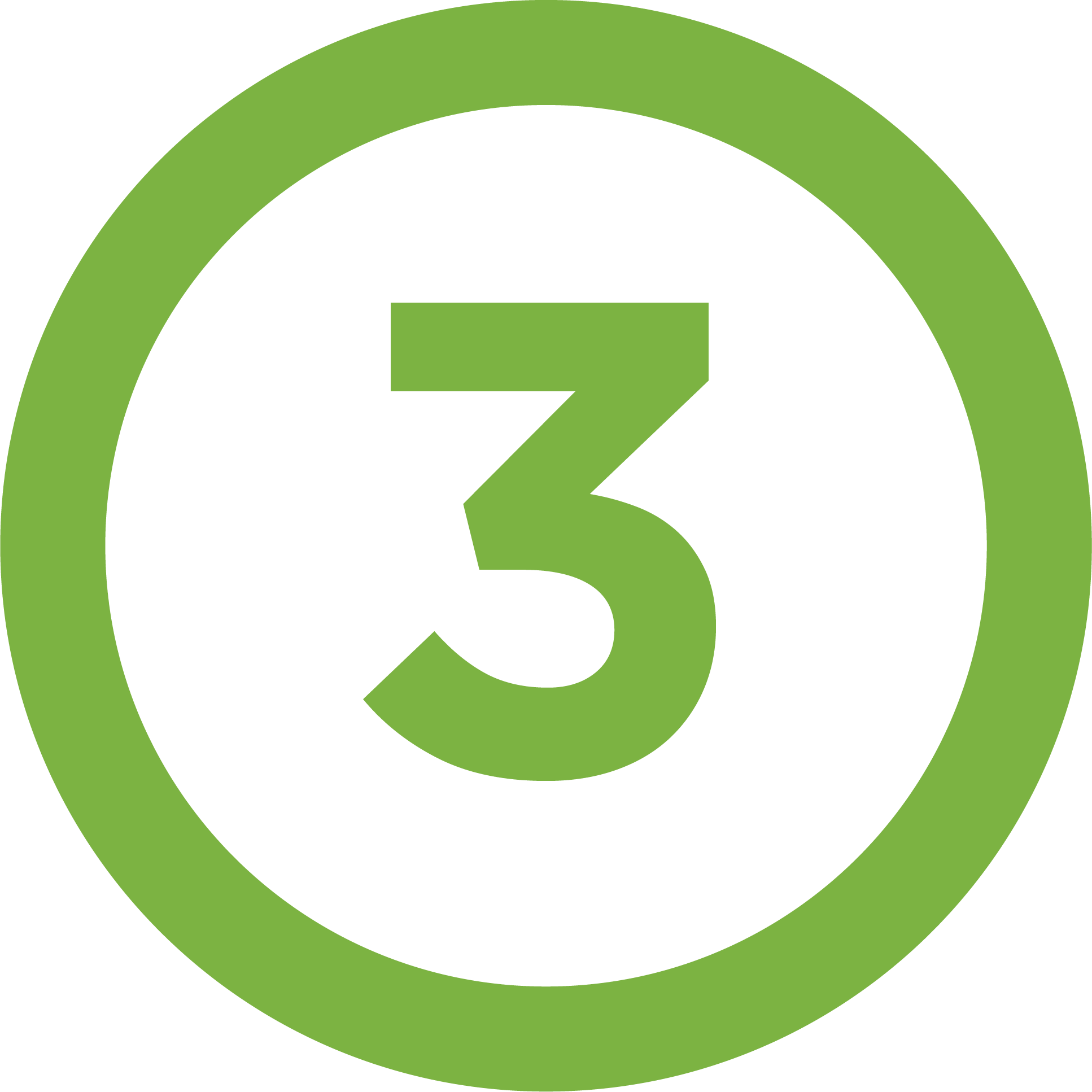 Scale Impact & Reduce Drama
See accelerated growth with your team of A-Players who are now fully ready and skilled to scale.
Testimonials
What are leaders saying about Scaling Your Business — Without VС?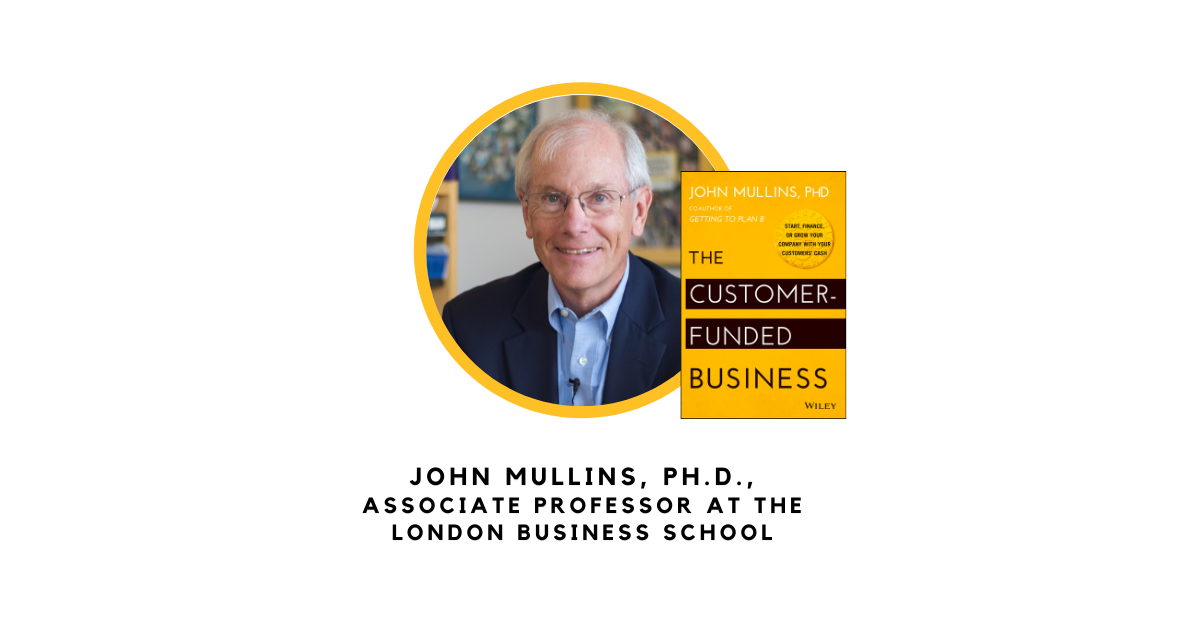 John Mullins is a two-time entrepreneur and Associate Professor of Management Practice in Entrepreneurship and Marketing at the London Business School.
He brings over 20 years of executive experience in high-growth retailing firms to his award-winning teaching and research, which has, in turn, yielded four books as well as articles in esteemed outlets like the
Harvard Business Review and the MIT Sloan Management Review
.
His first trade book, The New Business Road Test: What Entrepreneurs and Investors Should Do Before Writing a Business Plan, is considered the definitive work on the assessment and shaping of market opportunities, and his 2009 book Getting to Plan B: Breaking Through to a Better Business Model was named among the year's book books by BusinessWeek and Inc. magazine.
His latest book, The Customer-Funded Business, expounds on the five business models successful companies use to leverage customer funding and how to apply these strategies to your business.
Successfully Scale Your Business With Our 360 Hybrid Method of Learning
A company can only grow as fast as its leadership. What are you doing to grow your leaders of tomorrow? From Sales and Marketing to Operations and Finance –we have a course for everyone.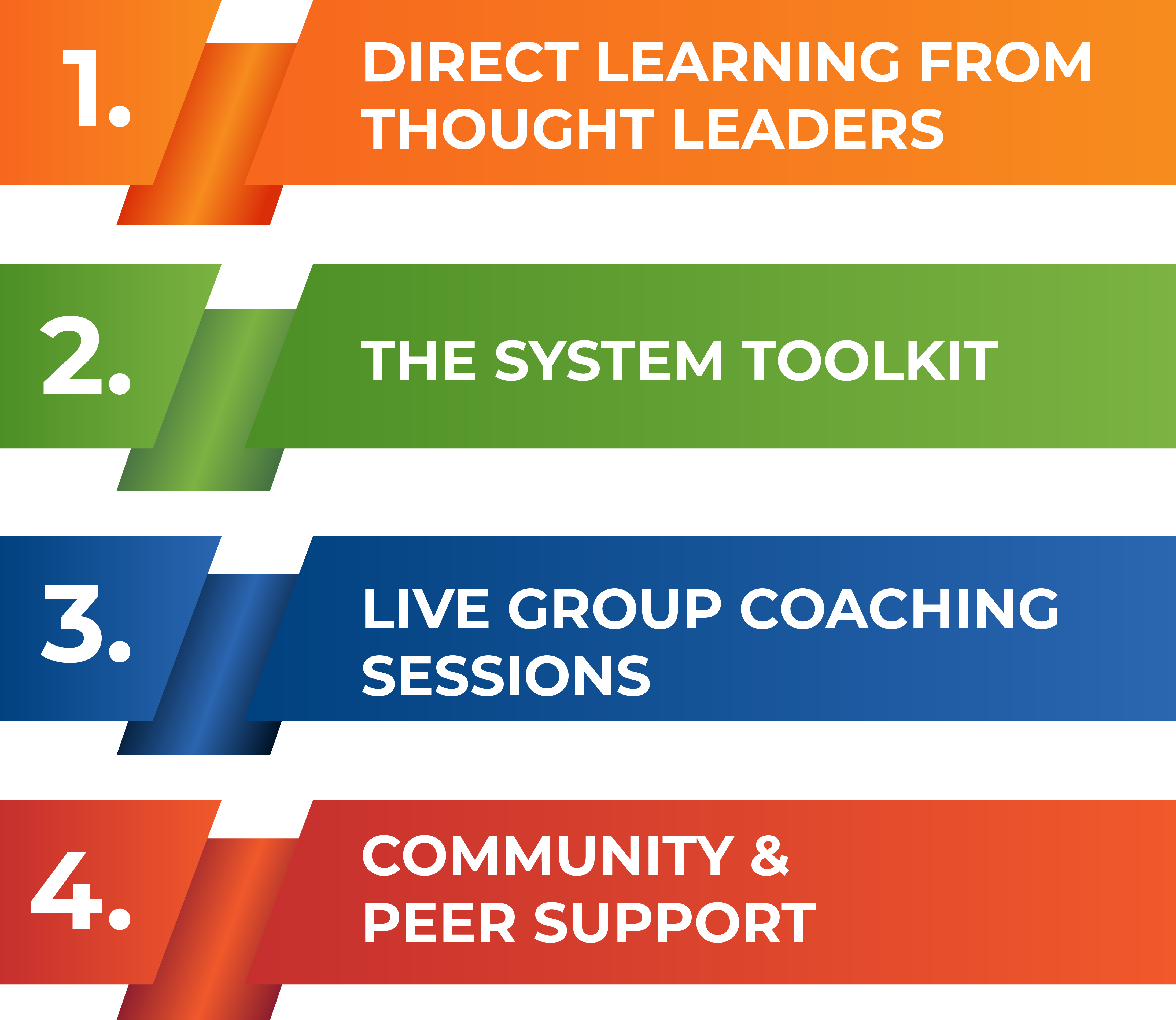 Who will benefit from this course?
Business Owners
We provide the tools for business owners ready to take their businesses' growth seriously.
Founders
We provide the opportunity to emulate the proven results of industry leaders.
CEOs
We provide strategies to leverage the customer relationships you already have.
Top Executives
We provide the latest and most effective methods to scale up your business now.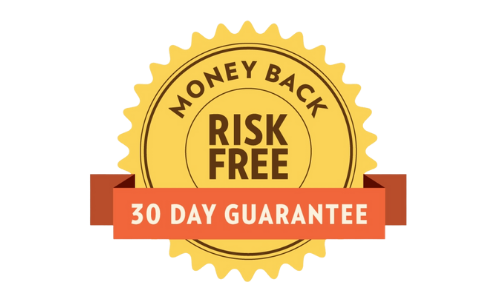 OUR 100% GUARANTEE
We want you to be our next testimonial...so let us take the risk.

Here's our commitment to you:

Access the program, join our coaches and online community for 30 days, and implement new strategies in your business.

If you're doing the work and not seeing results, let us know and we'll give you a no-questions-asked refund.

We've worked with over 60,000 CEOs, founders, and business leaders...and we know our program works.
Join Scaling Your Business Without Venture Capital Today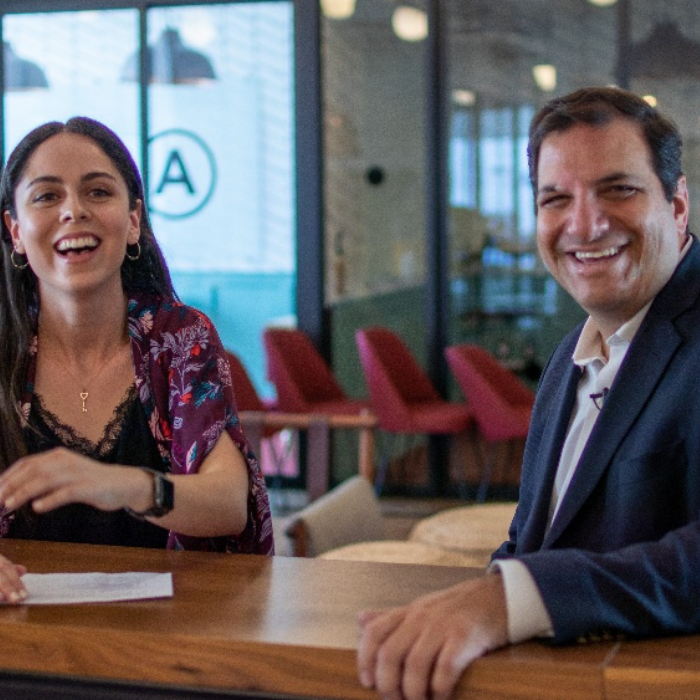 ✔ 24/7 community and peer support

Learn from other seasoned, successful CEO, founders, and business leaders. Become an insider by joining business champions like yourself to resolve your top challenges.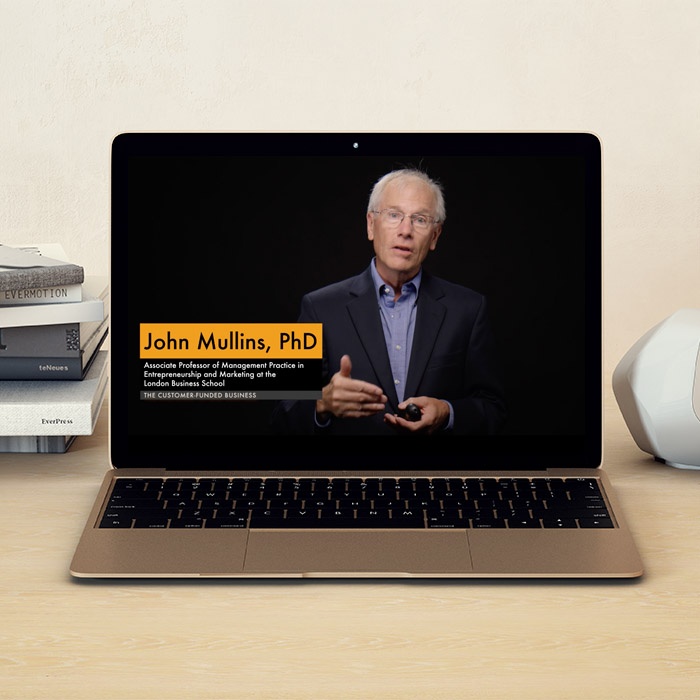 ✔ Complete course
You'll go through 9 highly interactive live, online workshops directly with John, including the chance to pose your burning questions and w
e'll lead you through interviews and insights from some of the world's top executives who used the five customer-funded models to scale their companies.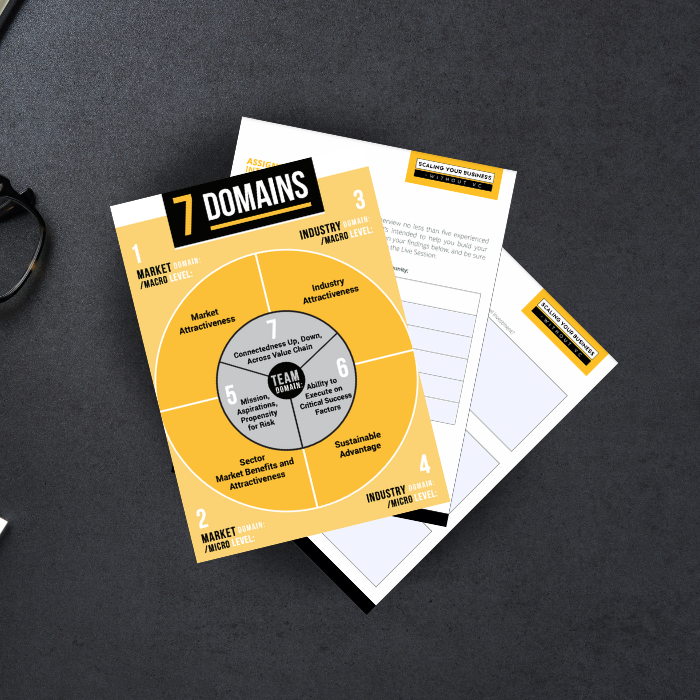 ✔

Enrichment resources throughout modules

Toolkits and implementation support from John himself.